Two Leaders Confront a Major Roadblock — Structural Racism — in Their Pursuit of Equity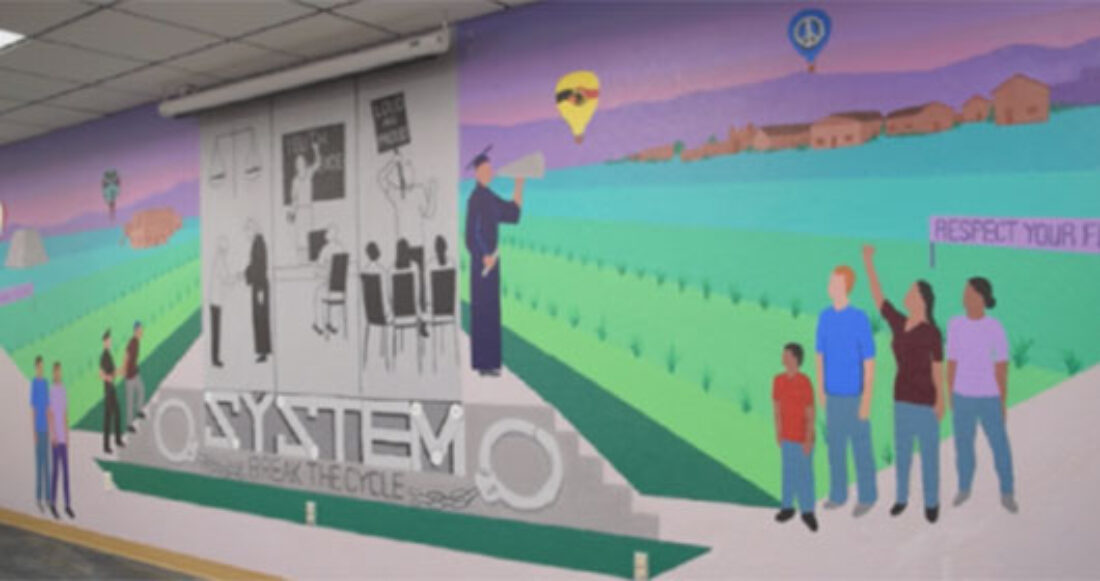 On paper, Meghan Harrah and Albino Garcia had a shared goal: to reduce racial and ethnic disparities in the juvenile justice system. They also had a shared title: Co-chair of the working group within the Juvenile Detention Alternatives Initiative® (JDAI) in Bernalillo County, New Mexico. But their different perspectives and unaddressed pain and anger, which stemmed from decades of racial and ethnic tensions, threatened to undermine this work.
Today, Harrah and Garcia are not just professional partners — they're friends. They made a conscious effort to address hidden fissures caused by structural racism, and their story illustrates both the challenges and opportunities JDAI partners face when working with their counterparts in the community to improve racial and ethnic equity.
Read more on how to advance and embed race equity and inclusion within your organization
Garcia is executive director of La Plazita Institute in Albuquerque, a nonprofit that engages youth, elders and communities through a philosophy of "la cultura cura," or "culture heals." Garcia and those he represented felt resentment and pain toward a juvenile justice system that they felt locked their kids up while disrespecting their culture and history.
Harrah, a juvenile probation supervisor for the New Mexico Children, Youth and Families Department, represented that system. She and her staff felt under attack — and a target of hate — by the local community.
When Garcia and Harrah became co-chairs of the reducing racial and ethnic disparities working group a few years ago, distrust and negative assumptions clouded their work. Cultural differences in body language and communication norms led to unintended insults. At one point, the divide between the two leaders grew so wide that they flat-out refused to work together.
Ultimately, through external mediation, Garcia and Harrah talked through the assumptions that each had made and confronted their own personal feelings and biases. Equally important: The leaders acknowledged how they, their communities and their employees fit into the larger societal dynamic of structural racism.
Structural racism reinforces or perpetuates inequity among racial groups through public policies, institutional practices and cultural norms. It operates at the societal level and is not caused by individuals.
Garcia recalls a pivotal moment in his relationship with Harrah: "I saw tears come out of my enemy's [Harrah's] eyes — I thought, 'There's a human inside there. … At least they are making an effort.'"
Now, the leaders are taking steps to bridge the divide between their respective communities. The probation department has developed two trainings for managerial and line staff. The first engages community members to educate staff members about structural racism and internal bias. More than 100 employees working in probation and detention have attended the four-hour training. Harrah says that she and her probation officers are learning to engage in more of a dialogue with community members, creating a safe space for anger and sadness and recognizing and respecting cultural traditions. The second training, to start in January 2018, digs into local data on decision points. It will help probation and detention staff members examine how their decisions can influence racial disparities within the system.
At the program level, promising changes include the probation unit's implementation of a "stress pass" to address racial and ethnic disparities in probation violations. There's also a new family advocate group, which provides support and information about the system to families. And La Plazita is now the evening reporting center for the county — a move that has promoted culturally competent collaboration among the juvenile justice system, youth, families and community members.
Garcia is focused on helping his community stop fighting and start uniting: "I have decided to fight in a different way," he says. "I am going to try to get a little army of healers, plucking allies from the system. [Harrah] is one now."
Join JDAIconnect, a free virtual destination for anyone interested in youth justice, to watch a video of Garcia and Harrah. In this video, the leaders discuss how to create a dialogue between the community and the juvenile justice system in order to reduce racial and ethnic disparities in Bernalillo County.
This post is related to: