Video: The Transformative Power of Financial Coaching for Low-Income Parents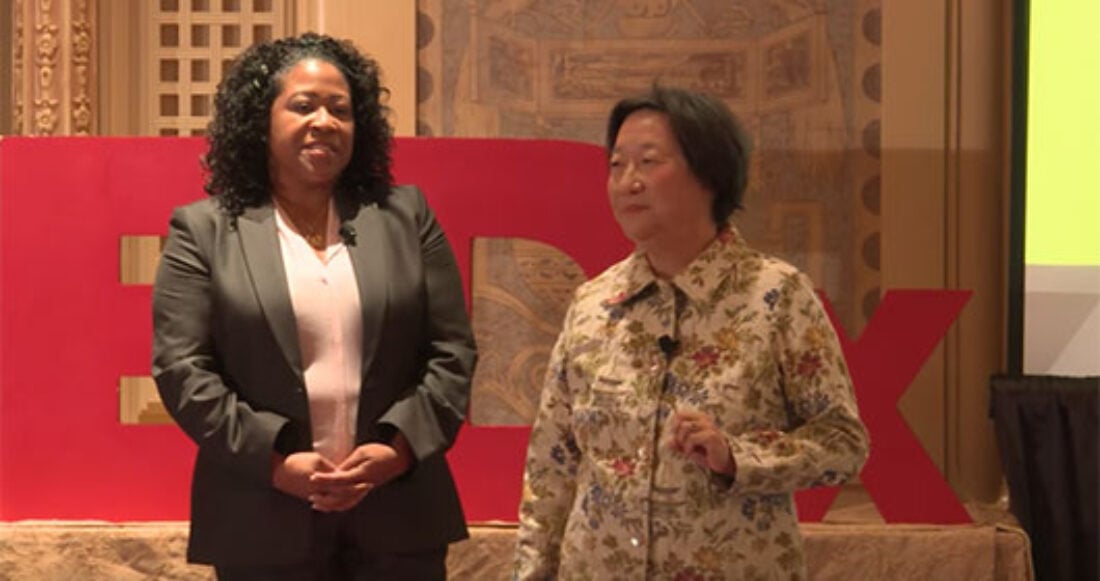 Ms. Diaz — a single mother of three children under the age of five — was unemployed, anxious and struggling to make ends meet.
Fortunately, her story took a dramtic turn toward a brighter future once she began working with a personal financial coach.
Ms. Diaz is one of thousands of parents in Delaware who are improving their money-management skills, establishing credit and building savings with the help of two financial coaching programs: $tand By Me, which the Annie E. Casey Foundation supports, and Parents as Teachers.
Ms. Diaz and her story — and the benefits of financial coaching for low-income parents like her — are the focus of a new TEDxWilmington talk by Irene Lee, who leads the Casey Foundation's family economic success work, and Whitney Williams, who supervises the Parents as Teachers program in Delaware's New Castle County. Their talk spotlights the importance of the three C's — capacity, confidence and coaching — in helping parents take positive financial action.
"It's that last C, coaching, where the real magic happens," says Lee. "Financial coaching is helping families develop their financial grit to build brighter futures for their children, no matter where they live or what their circumstances."
By working with a coach, she says, parents in Delaware are:
increasing their savings;
reducing their debt;
improving their credit scores;
paying their bills on time; and
gaining a greater sense of confidence in managing their financial lives.
"This model of financial coaching fits into a broader goal: To promote health and wellness in all aspects of our families' lives," says Williams. "In their finances, yes, but also their emotional and social well-being. We believe that's what it takes to help them thrive."
This post is related to: