Washington State Sees Big Decrease in Detention and Juvenile Crime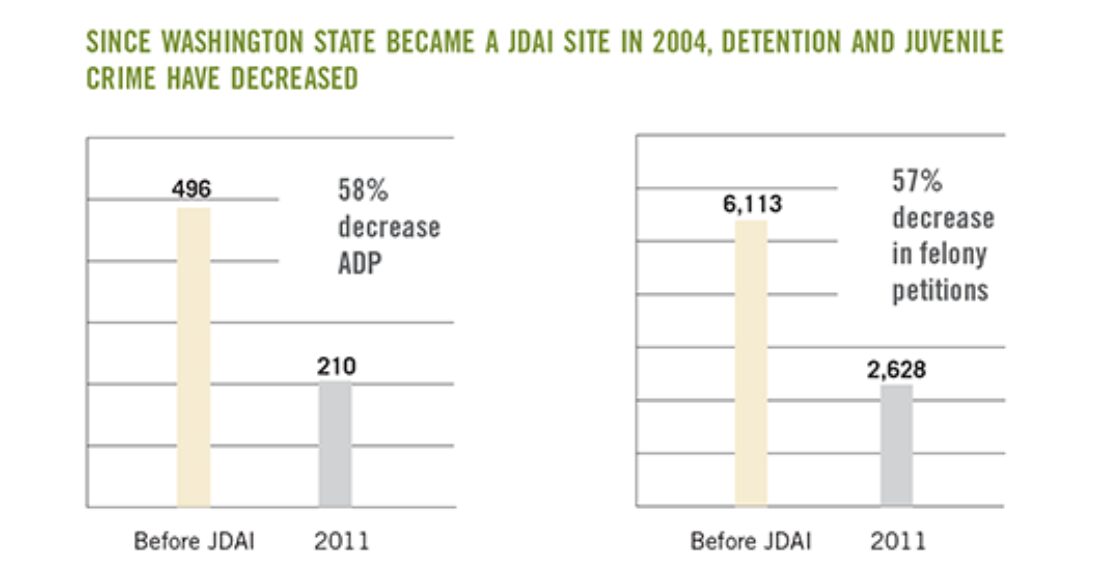 JDAI sites in Washington State have been able to reduce their average daily population by 58 percent and felony petitions filed by 57 percent since joining JDAI.
In 2004 Washington was one of the first states to replicate JDAI beginning with four sites. Five sites have been added using funds authorized by the state legislature. In addition, the state's advisory group, the Washington Partnership Council for Juvenile Justice has been a strong supporter of JDAI's expansion and has contributed federal funding to promote JDAI strategies to reduce DMC.
Ryan Pinto, director of the Office of Juvenile Justice, has brought the Burns Institute to the state several times to conduct trainings on DMC reduction, community engagement, and data collection. Burns experts have also been keynote speakers at state JDAI conferences.
For more information, contact Rand Young.
This post is related to: