When Teens and Parents Can't Get Along: Prevention, Not Placement, Is the Answer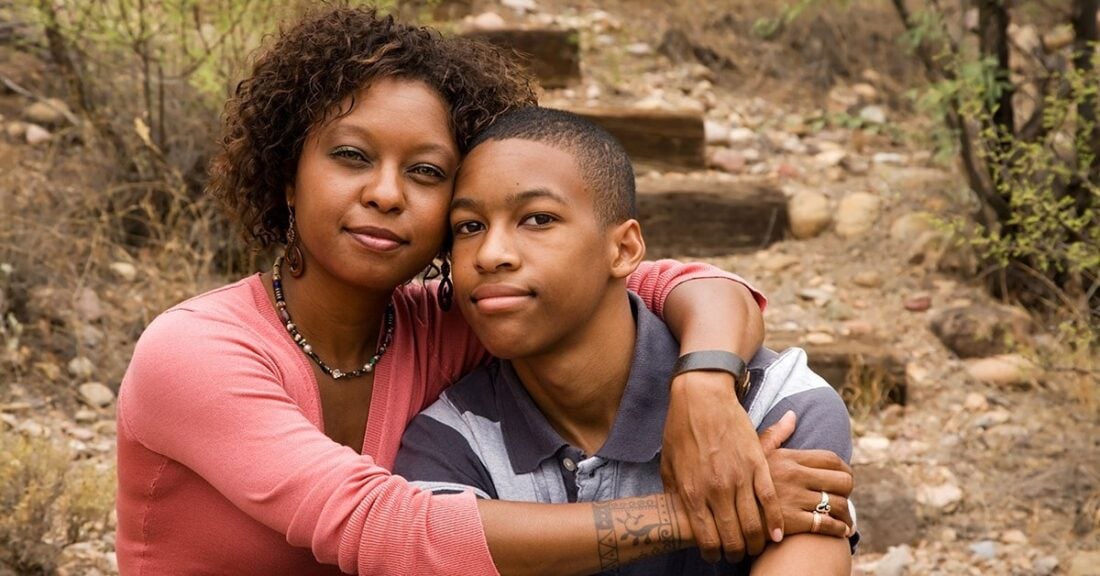 The child welfare system was created to care for abused and neglected children. But too often, teenagers are landing in the system because they simply aren't getting along with their parents, not because they have been abused or neglected.
Some parents surrender custody because a teen's behavior is out of control or because of escalating family conflict. In fact, "child behavior" was the reason given for 46% of all foster care removals of youth older than 12 — and the only reason for out-of-home placements for 28% of teens.
In many cases, well-intentioned judges order out-of-home placements hoping that providing more supervision might help a teens stay out of trouble.
But as highlighted in a Casey Foundation report, Too Many Teens: Preventing Unnecessary Out-of-Home Placements, needless placements can contribute to a teen's downward spiral. For example, these teens have few opportunities to make and maintain relationships with caring adults, which reduces their chances of having lifelong, supportive family relationships. And their life outcomes are poor: They are less likely to graduate, more likely to end up homeless or incarcerated, and more likely to have children as teenagers.
Another problem: After teens enter child welfare placements, they may get stuck there, often living in group homes that, according to researchers, can harm their emotional and other development.
Early help makes a difference
Too Many Teens describes a multiyear effort by the Casey Foundation to understand the experiences of teens in out-of-home placements. It presents research on effective new approaches that meet teens' needs more effectively without placing them in the child welfare system.
Too Many Teens identifies 10 key strategies of child welfare agencies that have effectively and safely diverted teens from care. They include having a wide front door and offering services to children and families in crisis, with "crisis" defined by the child or family. Also key: Having a range of immediately accessible services, from high-quality assessments to more intensive services, financed by flexible, sustainable funding and championed by outcomes-focused leaders.
Research described in Too Many Teens helped lay the groundwork for a new prevention approach that promises a better solution. The Casey Foundation partnered with Delaware's Children's Department to test a three-step approach to help reduce unnecessary out-of-home placements for teens.
To inform the Foundation's work in Delaware, CWSG consultants looked for local jurisdictions that were diverting teens from out-of-home placements by giving them access to behavioral health or parent-child mediation services. Based on lessons from Erie County and New York on addressing family issues while keeping the family together, the Foundation partnered with Delaware to build and test a model that offers three critical components: Screening and assessment, plus two levels of services.
Stopping a deluge of system entries
Delaware had seen a sharp increase in the number of teens entering their child welfare system, often for reasons not related to abuse and neglect. In 2012, when just over a third of the nation's child welfare population was age 13 or older, teens made up nearly half of Delaware's out-of-home population. The majority were going straight into an out-of-home placement upon entry to the child welfare system.
In March 2013, Delaware instituted a contracted Family Assessment and Intervention Response (FAIR) as one pathway in its Differential Response System that also includes a traditional investigation pathway for more serious abuse and neglect allegations. Families are contacted by phone within 24 hours by the provider. All families are assessed for safety and risk and a variety of other tools are used to assess the youth and family's needs. Families that do not have outstanding safety threats or risk factors may be closed while others are assigned to one of two levels for on-going services:
Level I — Family Keys. All referred children and families are assigned to this community-based program, which provides short-term crisis intervention, conflict resolutions and referrals to other services.
Level II — Functional Family Therapy. About 20% of families use this evidence-based program, which provides a three-stage, intensive counseling approach.
The FAIR evaluation identified three key factors in the program's success, including its quick response, caseworkers' ability to involve families in problem solving, and having two levels of services beyond the assessment.
Better outcomes, fewer costs
During a 17-month period, 351 Delaware teens had FAIR assessment. Of those, only 1% entered child welfare placements; 8% entered juvenile detention placements. That means 91% of these kids were able to stay at home.
And not only have teen entries into child welfare placements been slowed dramatically, but the program has assisted, along with other strategies, to decrease overall teens entries by 44%.
Too Many Teens will help agencies and communities that want to improve their approach to helping teens and their families. When research described in Too Many Teens is used to shape more effective programs, the result can be dramatic.
This post is related to: