Who's in Head Start? Three- and Four-Year-Olds Fill Programs Nationwide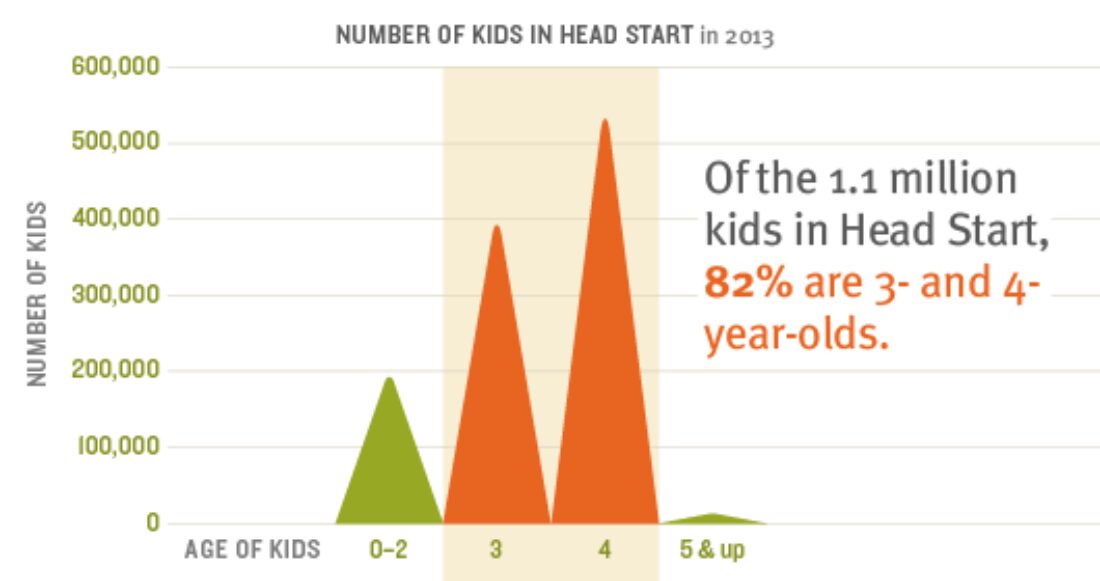 In 2016, the most recent full year of data on record, 1.1 million kids participated in Head Start programs.
Managed by the U.S. Department of Health and Human Services, Head Start promotes school readiness by offering early learning, health and parent involvement services to low-income children and their families.
Children up to age five are eligible to enroll, though the majority of kids participating nationwide — nearly 76% — were three or four years old in 2016.
Five-year-olds are least likely to participate in a Head Start program. Only 1% of enrollees had celebrated their fifth birthday in 2016 — a statistic likely influenced by the fact that children typically start kindergarten around this same age.
Founded as part of Lyndon B. Johnson's War on Poverty in 1965, Head Start now has three types of program offerings: Head Start, Early Head Start, and Migrant/Seasonal Head Start.
This post is related to: