Grants Awarded to Help Baltimore Families and Children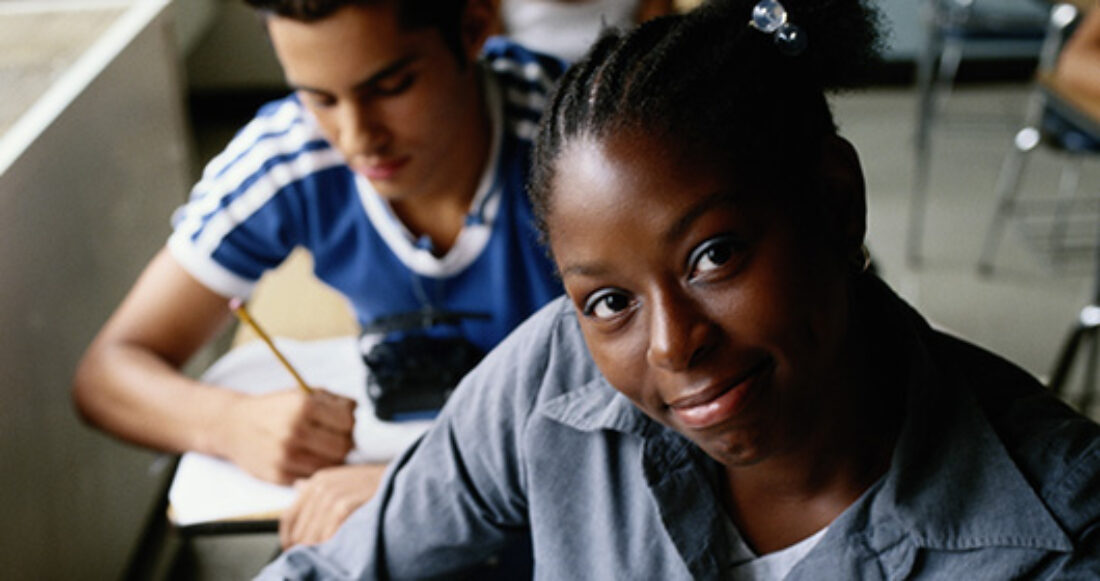 The Annie E. Casey Foundation has awarded grants to 18 local nonprofits through its 2013 Baltimore Direct Services Grants (BDSG) program. The selected organizations will receive a combined $325,000 to provide summer activities and programs for hundreds of disadvantaged city youths.
The BDSG program began in 1995 and has supported a wide range of innovative ideas and practices for children and families throughout the city. The 2013 grants will give youth opportunities to get practical work experience, participate in academic and cultural enrichment and develop life and leadership skills. Many of the programs are geared toward particularly vulnerable children, such as those who are homeless or academically at risk.
"The programs selected this year abound with wonderful opportunities for city youth to continue learning during the summer and even discover new skills that will serve them well throughout their lives," said Sophie Dagenais, director of the Casey Foundation's Baltimore Civic Site. "We're thrilled to support activities that help children and families thrive."
The 2013 BDSG recipients:
Access Art ($20,000)
The five-week Youthlight Summer Arts and Media Program will teach young people traditional darkroom and digital photography, mosaics, painting, drawing and silk screening. The 25 elementary and middle school students who participate will design and construct a mosaic to be displayed in Southwest Baltimore's Morrell Park Memorial Garden.

Alternative Directions Inc. ($20,000)
The Baltimore Connectors Program, a nine-week summer experience that matches children of incarcerated parents with community mentors, will serve 30 youths, ages 6-17, citywide.

Druid Heights Community Development ($15,000)
The eight-week Druid Heights Educational and Cultural Enrichment Summer Fun Camp will offer academic and cultural enrichment, as well as recreational activities, to 60 youths from the Druid Heights and Upton neighborhoods.

Full Gospel Fellowship Church ($20,000)
The three-month PSY Summer Program will offer 50 Southern Park Heights students in grades K-8 access to academic, recreational and enrichment activities.

Fusion Partnership – Liberty Rec and Tech Center ($19,783)
In the Liberty Rec and Tech Center Afternoon Arts Camp, 300 elementary and middle school students from the Howard Park and Forest Park neighborhoods will experience performing and visual arts enrichment activities, in addition to reading instruction and educational trips.

Greater Homewood Community Corporation ($10,000)
Youth attending the three-week By Peaceful Means (The Nawal Rajeh Peace Camp) will engage in arts activities, develop mediation and conflict-resolution skills and participate in trips and recreation. The program will serve 40 youths from the city's Johnston Square neighborhood.

Junior Achievement ($10,000)
For six weeks, Junior Achievement's Maryland Summer Experience will give work-readiness training and financial education to 70 middle and high school students who are homeless, in addition to helping them develop their entrepreneurship skills.

Morgan State University – Beat the Streets ($20,000)
Beat the Streets Wrestling Program of Baltimore, a rigorous residential program serving 80 youths, combines amateur wrestling with science, technology, engineering and math education through guided research, character development and tutoring.

Outward Bound Chesapeake Bay ($20,000)
Successful High School Transitions will take 16 low-income youths on a 10-day, curriculum-based summer expedition that includes about a week of backpacking and one day each of rock climbing, individual reflection time and community service.

Parks & People ($20,000)
The six-week SuperKids Camp aims to help elementary students in Baltimore City public schools improve or maintain their academic skills during the summer. The program will serve 825 rising first-, second- and third-grade students enrolled in the city school system.

Paul's Place ($20,000)
The Paul's Place Elementary School Summer Camp will serve 40 Southwest Baltimore youths with academic enrichment, recreational opportunities and educational trips during eight weeks.

Rob's Barbershop Community Foundation ($20,000)
The five-week Mindful Mentors Planting Seeds program aims to prevent summer learning loss while also keeping academically at-risk student-athletes physically active. This program will serve 30 students from the city's Square Elementary/Middle School.

Saint Ignatius Loyola Academy ($20,000)
The Saint Ignatius Loyola Academy Summer Term is designed to prevent summer learning loss for 70 Baltimore City students. The two-week, tuition-free residential summer camp and four weeks of classroom instruction also aim to broaden the life experiences and well-being of the youths.

St. Francis Neighborhood Center ($20,000)
The Power Project's Summer of Service Excursion will provide 30 disadvantaged Reservoir Hill youths (ages 5-18) with homework help, tutoring, arts enrichment, character development and life skills seminars and mentoring in an intensive eight-week program.

St. Veronica Roman Catholic Congregation ($20,000)
The six-week St. Veronica Summer Enrichment Academy will serve students from Cherry Hill/Patapsco Elementary-Middle School with academic enrichment activities to improve grade-level reading.

Urban Alliance Inc. ($20,000)
Forty at-risk high school seniors will work as paid interns and receive formal training and mentorship for six weeks through Summer Work Experience, a component of the Urban Alliance's High School Internship Program.

Village Learning Place ($10,217)
The Let's Invest in Neighborhood Kids Summer program is designed to prevent summer learning loss for 100 at-risk students from pre-K through eighth grade. The six-week program also promotes positive social development and engages family and other community members in programming.

Women in Transition ($20,000)
The Summer Economic Development Training Program will teach 20 city youths about food-handling fundamentals, food preparation, customer service, basic accounting and literacy over the course of an eight-week paid internship. The program is geared toward young women (ages 18-21) in foster care.
This post is related to: