Young Hawaiians Play Key Role in Passage of Foster Youth Bill of Rights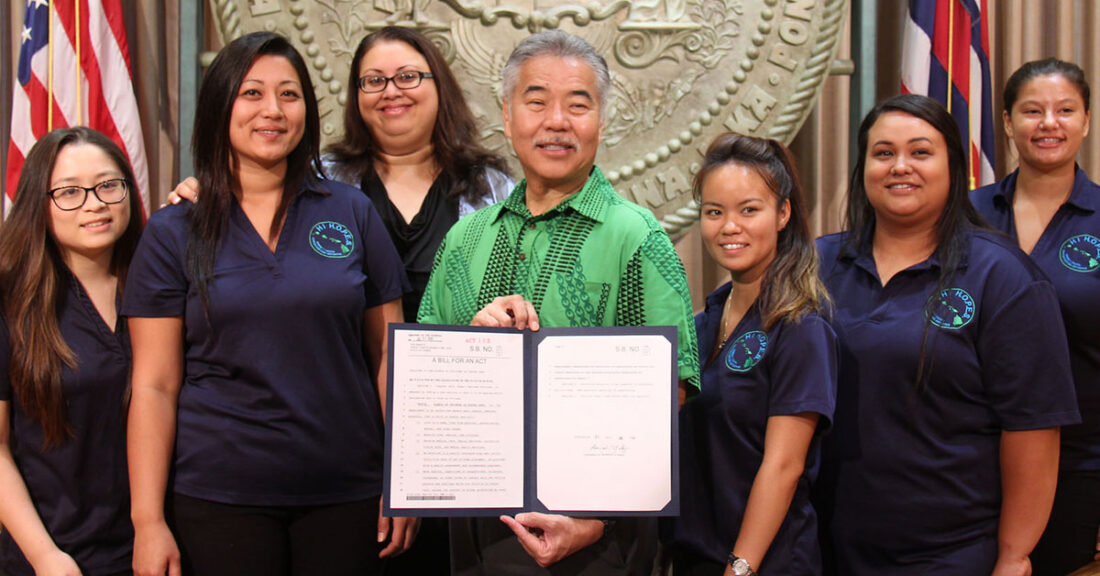 Hawaii is home to a new law designed to support the well-being of youth in foster care. It's a piece of legislation shaped by young Hawaiians who have experienced the foster care system firsthand.
Through their involvement in the HI H.O.P.E.S. Initiative, young people provided testimony and facilitated meetings with lawmakers to raise awareness about the needs of youth in foster care.
The new law — called the Foster Youth Bill of Rights — aims to serve these needs in a number of ways, including:
paving the way for young people to access personal records;
ensuring that young people can participate in appropriate extracurricular activities;
providing clarification about vital documents;
encouraging educational stability;
specifying rights for young people who identify as LGBTQ; and
including youth older than 14 in decisions about their lives.
HI H.O.P.E.S Initiative, which stands for Hawaii Helping Our People Envision Success, is a statewide group of young people who are or were in foster care. Epic 'Ohana, the Annie E. Casey Foundation's Jim Casey Youth Opportunities Initiative site in Hawaii, leads HI H.O.P.E.S. and its work with youth leadership.
The state's Foster Youth Bill of Rights replaces a set of guiding principles that had remained largely static over the last 12-plus years. The law also includes updated federal, state and administrative policies — such as guidelines on prudent parenting and ensuring young people in care have developmental experiences similar to their peers — that were not reflected in the guiding principles.
"The guiding principles were nice to have," says Delia Ulima, the statewide initiative manager at Epic 'Ohana. "Now, with the Foster Youth Bill of Rights, there is responsibility and accountability."
HI H.O.P.E.S members were present when Hawaiian Governor David Ige signed the bill into law on July 5, 2018.
"Young people practiced and prepared in a strategic way so their voices were not only heard but used to fuel sustainable change," says Ulima. "The voices of the young people were the impetus for this legislation — they had a seat at the table and set the table for what authentic youth engagement should be."
This post is related to: