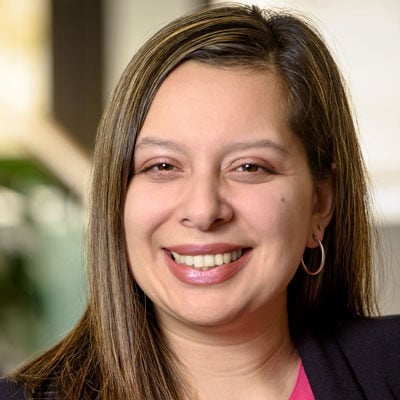 KIDS COUNT Project Director
Michigan League for Public Policy
Alicia Guevara Warren is one of 15 members in the 2019–21 class of the Casey Foundation's Children and Family Fellowship.
Growing up in a close-knit family of migrant farm workers, Warren saw friends and loved ones struggle to gain a foothold. For some youth, brushes with the adult justice system had lifelong consequences; others were stymied by the choice between pursuing education and financially supporting their family.
The first in her generation to attend college, Warren has worked tirelessly to build better systems for all children to reach their potential. As the director of the Kinship Care Resource Center at Michigan State University, she coordinates a variety of activities across multiple systems and works with policymakers to better support children and youth in the care of relatives during times of transition.
"The data show that we are failing our most vulnerable kids, particularly those in foster and kinship care," says Warren. "We must do better."
Warren is looking forward to taking advantage of new federal funding to hire kinship care navigators as support for families. She was also recently elected to the local board of education — one more platform to realize her goal of creating economic security for young people.