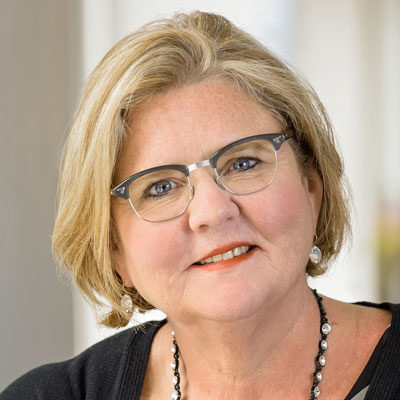 Chief Executive Officer
Covenant House Alaska
Alison Kear is one of 15 members in the 2019–21 class of the Casey Foundation's Children and Family Fellowship.
As chief executive officer of Covenant House Alaska (CHA), Kear directs comprehensive services to youth experiencing homelessness, abuse or trafficking.
In more than 20 years with CHA, Kear has transformed the nonprofit's services through a variety of strategic public and private partnerships, including with local tribal councils. She recently led Anchorage's successful application for a federal Youth Homelessness Demonstration Project grant, one of 10 awarded by the U.S. Department of Housing and Urban Development.
In 2011, she led a successful $25 million campaign to double the number of beds in CHA's shelter while adding space for partners to provide mental health and substance abuse counseling, health care, job skills training and music and art programming. Young people helped to design the new space, and now they are staying longer, which is preparing them to move on with their lives in positive ways.
"The 'secret sauce' is our relationships with young people," Kear says. "We have the privilege of walking alongside them as they work to become the best version of themselves." Kear is eager to make a bigger difference through the Fellowship. "Every lesson learned can be applied to any Covenant House site," she says.