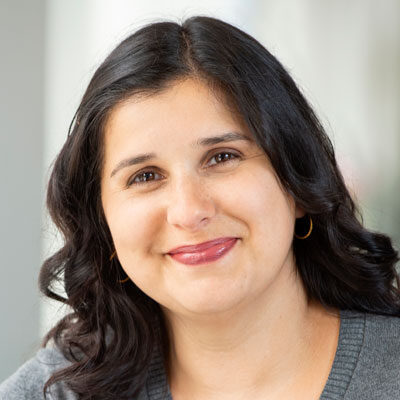 Executive Director
Children's Defense Fund–Minnesota
Bharti Wahi is one of 15 members in the 2019–21 class of the Casey Foundation's Children and Family Fellowship.
As executive director of the Children's Defense Fund – Minnesota, Wahi has both deep connections with families and a perch for policy advocacy at the state level. Her goal is to ensure that more children and young people live in economically stable households, but she knows that the common focus on income level alone masks entrenched issues of inequity and access.
"We don't have a good definition for family economic stability," Wahi says. "Is it your ability to buy diapers, have a working cell phone or get to a job 20 miles away? What does it look like for real people?"
Wahi's goal is to remove racial, geographic and economic barriers to economic stability so families can thrive — and she sees giving policymakers more exposure to the stories of community members as essential to that work.
"The diversity of our diversity is unique," Wahi says. "We have to bring to the table people with a range of backgrounds and experiences, so that those who hold power can see the differences — between Vietnamese and Hmong, African American and Native American — and develop policies that dismantle long-held disparities in how people are treated."