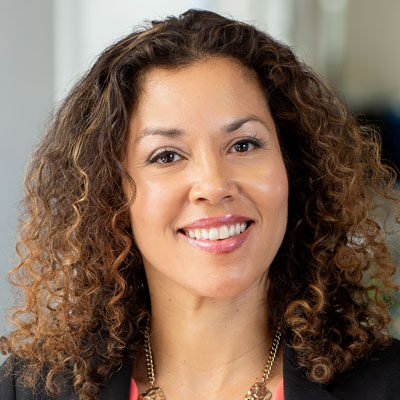 Vice President for Evaluation and Learning
First Place for Youth
Erika Van Buren is one of 15 members in the 2019–21 class of the Casey Foundation's Children and Family Fellowship.
Van Buren grew up hearing her parents' stories from life in the Jim Crow era, stories of constantly bending and adapting just to survive. Their experiences and her own interactions propelled her earliest research, which explored the relationship between ethnic identities and academic and social outcomes in early adolescence.
Today, Van Buren continues to add to the knowledge base around youth characteristics, experiences and outcomes. As vice president of evaluation and learning at First Place for Youth, an Oakland-based nonprofit that provides housing, education and employment services to young people emerging from foster care, her goal is to empower programmatic staff to make better decisions using data about the youth they serve.
"Data give us a way to engage young people differently in a conversation about their needs," Van Buren explains. "They should be able to choose supports from a continuum of care that's designed to meet them where they are."
As one of two evaluators in the cohort, Van Buren sees a great learning opportunity ahead. "I want to expand my perspective to integrate a national programmatic and policy lens into my leadership strategy," she says.