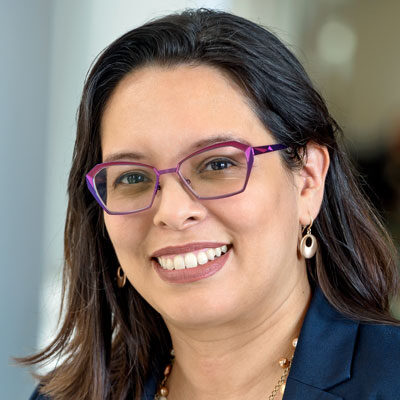 Administrator
City of New York Human Services Administration
Grace Bonilla is one of 15 members in the 2019–21 class of the Casey Foundation's Children and Family Fellowship.
As administrator of the New York City Human Resources Administration, a social services agency serving 3 million low-income New Yorkers, Bonilla oversees 14,000 employees and 12 major programs. An attorney by training, she brings a unique set of skills and perspectives to her position.
While her primary responsibility is to make major policy decisions, she knows that real change comes in the details.
"My goal has always been to work with the smartest people at the systems level while getting to know pockets of communities on the ground so I can challenge our thinking," Bonilla says.
As a Fellow, she sees clear ways to better serve youth through existing career pathway and cash assistance programs.
"Administering assistance for a family's basic needs has become so transactional and focused just on the head of household," Bonilla points out. "This misses the opportunity to see the family holistically. For instance, if there are three kids at home, we need to provide scaffolding or reinforcement for them to stay in school and succeed."