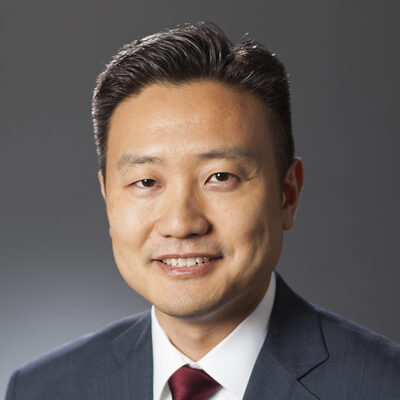 Chief Administrative Officer
Kim is the Annie E. Casey Foundation's inaugural chief administrative officer. In this role, he oversees all administrative and operational functions at the Foundation.
Kim previously served as Casey's chief of staff and vice president. As chief of staff — a position he held since 2012 — Kim was responsible for fostering relationships and engagement between the Foundation's Board of Trustees and its Senior Leadership Team, and leading the Foundation's Office of the President In 2015, Kim assumed a second role — vice president — and assumed leadership of human resources and organizational development.
Kim's career at Casey dates back to 2002, when he joined the Foundation as a program associate for what is now called the Child Welfare Strategy Group. In this role, Kim worked with states and jurisdictions to reform child welfare and juvenile justice systems and reduce the number of young people placed in institutional settings.
In 2005, Kim transitioned to director of grants management, where he oversaw the Foundation's distribution of funds to more than 600 grantees annually while also overhauling of the organization's grant-making process. In 2010, he left the Foundation to serve as director of strategic initiatives for the federal Corporation for National and Community Service in Washington, D.C.
"Having exposure to both the administrative and programmatic sides of the Foundation helps me to assist the president in moving the Foundation's agenda forward, because the internal infrastructure has to be strong for the programmatic side to work well," Kim says.
Kim earned his law degree from the University of Baltimore while working at Casey. He holds master's degree in international affairs from Georgetown University and a bachelor's degree in public policy from the University of Chicago.
Growing up in a Korean-immigrant family that worked in retail in the South Side of Chicago, Kim noticed at an early age that "there were vast disparities in the opportunities people had depending on where they grew up in the city." Working at Casey has taught him that "if you are actively engaged in finding the right solutions, have the right resources and point of view about what it takes to bring about change, you can actually improve lives."