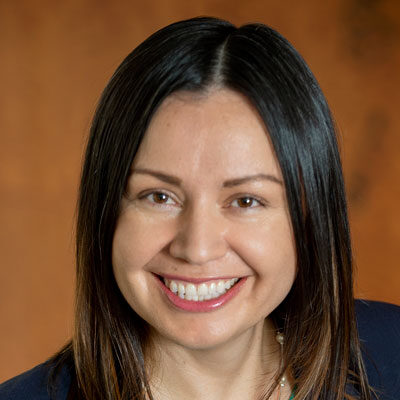 Director of Educational Equity
Advancement Project California
Karla Pleitéz Howell is one of 15 members in the 2019–21 class of the Casey Foundation's Children and Family Fellowship.
As the managing director of policy and programs at Advancement Project California, Howell oversees high-impact state and local initiatives.
She recently led in the development of the Student Equity Need Index, a ranking of high- and highest-need schools that includes indicators such as dropout and chronic absence rates, admissions rates to California's public universities, community violence rates and asthma rates.
"We wanted to emphasize that it's not individual deficits, like not being smart enough, that are holding students back," Howell says. "It's environmental conditions that would make it tough for anyone to succeed."
Howell's holistic understanding of racial disparities comes from personal and professional experience. Describing her teen years in Los Angeles, she recalls, "I had friends who joined gangs to receive protection as they walked through the neighborhood."
Working in the Los Angeles County prosecutor's office, those memories allowed her to see the humanity in young adults accused of crimes. "I saw so many lost people who never had opportunities when they were younger," she says. "I carry that with me today."