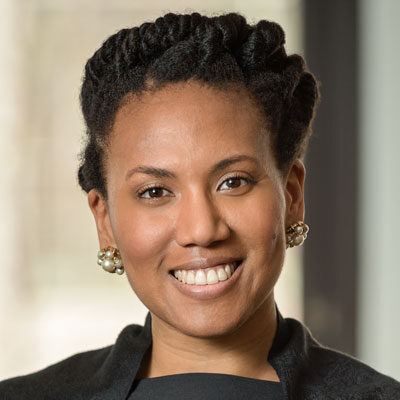 Director for Policy Development
Child Trends
Kristen Harper is one of 15 members in the 2019–21 class of the Casey Foundation's Children and Family Fellowship.
As a former senior policy adviser for the U.S. Department of Education, Harper knows what it takes to move policy at the national level. Now director of policy development at Child Trends, she is using that experience to illuminate disparities in the ways school, health, child welfare and law enforcement systems interact with children of color with disabilities.
"We have to rethink how we interpret children's behavior, particularly for male children of color and children with disabilities," Harper says. "The poor response we have to developmentally appropriate behavior is compounded by a lack of services and implicit bias — with long-term repercussions."
As a teenager, Harper recognized implicit bias when her high school offered advanced-placement entrance exams only to students already thought to be high achieving, thus reinforcing long-held inequities.
"Unequal systems reproduce policies and narratives that reinforce inequity," she says. "My goal is to lift up people of color with disabilities in data and research to highlight their stories and experiences."