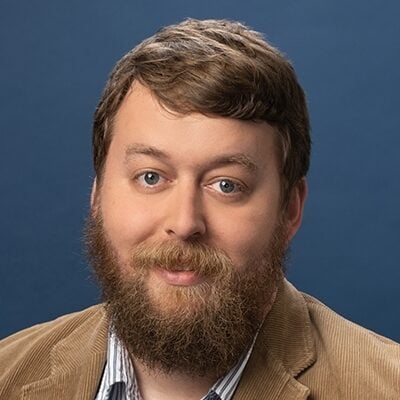 Communications Associate
The Annie E. Casey Foundation
Max Robinson writes and edits blogs, newsletters, presentations and other materials that advance the Annie E. Casey Foundation's child and family efforts in Atlanta, Baltimore and across the United States. Max's expertise spans the areas of education, workforce development and civic engagement.
Prior to joining Casey, Max's work as a freelance journalist appeared in the Baltimore Beat, City Paper, New York Magazine's Vulture, CityLab, the Comics Journal and the Columbia Journalism Review. He also spent many years as a legal reporter with Courthouse News Service and ALM before joining Howard County's Department of Recreation & Parks as its in-house writer-editor and social media coordinator.
Max currently lives in Baltimore's Charles Village neighborhood with his dog, Annie.