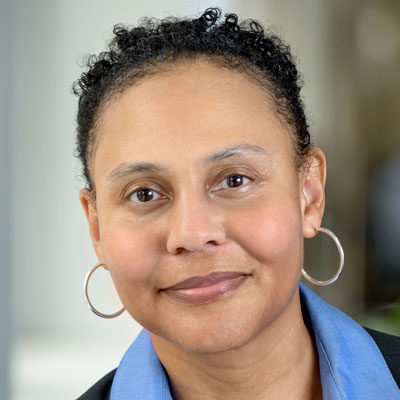 SPARC Director, Chief Equity and Impact Officer
Center for Social Innovation
Regina Cannon is one of 15 members in the 2019–21 class of the Casey Foundation's Children and Family Fellowship.
Cannon is in the business of building a more equitable world for young people to grow and thrive. A former professor, mental health counselor and court administrator, she is now the chief equity and impact officer at C4 Solutions in Needham, Massachusetts, where she works to embed racial equity principles in projects that address issues ranging from housing stability to mental health research and interventions.
According to Cannon, the results can be devastating when public service systems do not intentionally and consistently use equity as a guiding principle. Young people going through such systems, especially young people of color, are more likely to experience homelessness and have fewer educational and work opportunities. But, she says, "fully engaging those same young people in reimagining and redesigning more equitable systems is the first step toward real system transformation."
Cannon also supports young people in becoming more civically engaged, including by helping youth who have been homeless register to vote and connecting them with community capacity-building and advocacy organizations.
"Equity is the work," Cannon says. "And young people thriving is the result."