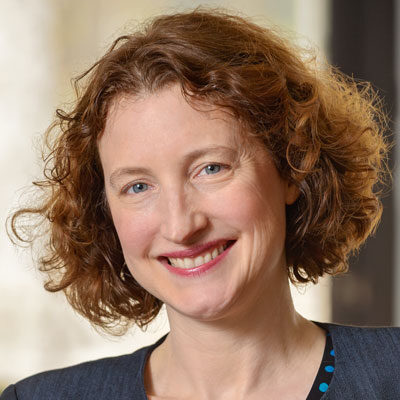 Executive Director, Office of Community Schools
New York City Department of Education
Sarah Jonas is one of 15 members in the 2019–21 class of the Casey Foundation's Children and Family Fellowship.
Jonas is the executive director of the New York City Department of Education's Office of Community Schools, overseeing a portfolio of more than 350 schools, including 258 community schools.
Jonas is proud that community schools have shown measurable progress in lowering rates of chronic absence and improving attendance and graduation rates, but she acknowledges that disparities persist.
"We know that the instruction students receive in the classroom is critical," she says, "and that for young people to succeed in school they need their physical and mental health and social and emotional needs addressed. That's why community schools engage the student, family, school and community in supporting the whole child."
One of four Fellows from the education sector, Jonas is eager to dive into common issues. "I see all of the possibilities for cross-pollination and learning from each other," she says. "We describe the community school strategy as an equity strategy. I want to put that claim to the test through the Fellowship and ensure that the strategy lives up to its promise."