A Casey Q&A: Improving Foster Parent Recruitment in the Cherokee Nation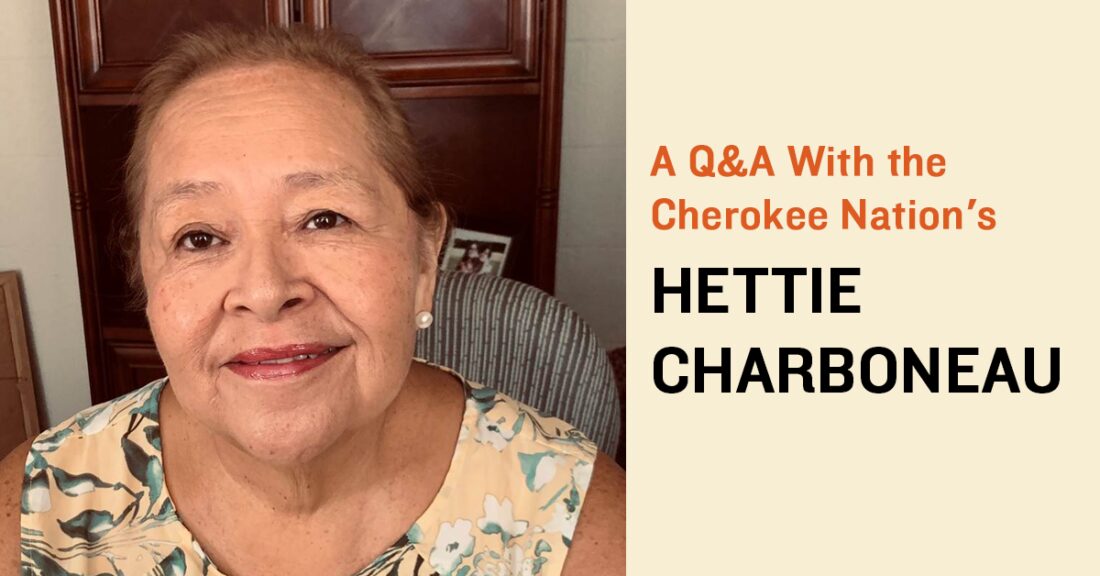 A recent Annie E. Casey Foundation publication, Recruiting Foster Parents and Strengthening Child Welfare in Oklahoma, spotlights the inspiring turnaround of Oklahoma's struggling child welfare system.
It's a transformation that includes system reforms to benefit native children — and a story that showcases how the Cherokee Nation has worked with the Oklahoma Department of Human Services (OK DHS) in new ways to enhance outcomes and opportunities for native kids in care.
This post, featuring Cherokee Nation's Hettie Charboneau, highlights how the sovereign tribal government has worked with Casey to improve its foster parent recruitment and retention efforts. Charboneau has served in the Cherokee Nation's child welfare unit for 26 years and oversees its foster care and adoption programs in the state of Oklahoma and beyond.
Q: How did you begin your work to recruit more foster and adoptive families?
Charboneau: Meeting with the Casey Foundation's experts made a big difference for us. Together, we held trainings on how to recruit families for the groups of children our unit has traditionally had a harder time finding homes for — such as siblings and teenagers.
With Casey's help, we found new ways to reach people. For example, we could conduct interviews with these kids or write spotlights on them that would be featured in the local paper.
We also learned effective ways to keep foster families engaged and up to date on things that might impact them, like policy changes. Recruiting families was one thing — but retaining them was another. The Casey Foundation gave us the tools we needed to keep the lines of communication open and keep families long term.
Q: What are the biggest changes you've seen through your reforms?
Charboneau: Casey helped us see where we needed improvements in our system but also reinforced the things that we were already doing right. At the end of the day, we realized that we didn't want to enable our families and make them dependent — we wanted to help them become self-sufficient and strong. The Casey Foundation helped us learn how to better communicate with each other and how to implement the proper practices for our staff members and our families.
Q: How is the Cherokee Nation's approach different from OK DHS's?
Charboneau: I started out my career at OK DHS and am still grateful for that experience. It gave me the foundation I needed to excel in this work. But, when I came to the Cherokee Nation, I felt like I was home. I was among my people.
Unlike the state — that simply needs to recruit and certify families for all kids in foster care — our goal at Cherokee Nation is keep our kids with their people. Families must be certified through the Cherokee Nation if they want to foster a Cherokee child. This is so that families have the opportunity to learn the ways of our culture and be able to weave them into everyday life for their kids. We don't want our kids to forget their roots or heritage. So, even if a family is certified through OK DHS, they must still earn a certification through Cherokee Nation.
Q: How did Cherokee Nation's relationship improve with OK DHS?
Charboneau: Our communication improved dramatically. And, more importantly, our out-of-district staffers who monitor court cases for Cherokee children in any judicial system across the U.S. benefited from the training provided to OK DHS. They picked up even more tips and skills in addition to the trainings held with our child welfare unit. The biggest shift I saw was in the way we were regarded by OK DHS at national conferences. There was more openness and a willingness to learn about our struggles — struggles that many OK DHS staffers didn't know existed.
Q: How do you immerse Cherokee children in their culture?
Charboneau: Around 2007, 2008, we started a "culture camp." Geared toward Cherokee kids in foster care and their families, the camp lasts a few days and is meant to teach the kids about the outdoors through a Cherokee cultural lens. It's a time for families to bond and for the community to come together so that the children can appreciate and respect their roots.
Q: What changes when your work extends beyond Oklahoma?
Charboneau: With our child welfare's out-of-district unit, we monitor court cases involving children in the foster care system that fall outside of the jurisdictional boundaries of the Cherokee Nation in Oklahoma. Children monitored by this unit must be of Cherokee heritage. They must be involved in a state court outside of the Cherokee Nation's jurisdiction. Cases are covered from all over — literally! From Mexico to Canada, east to west. As long as the child is Cherokee.
Listen an interview about the well-being of American Indian kids and families on Casey's podcast
This post is related to: