Apply Now: The 2020 Reimagining Juvenile Justice Train-the-Trainer Institute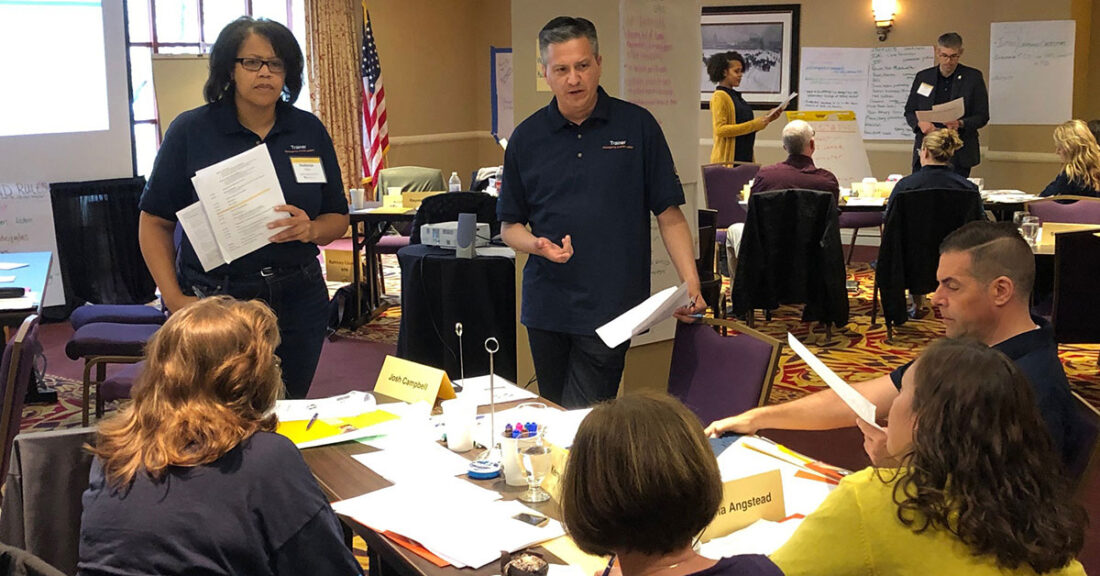 A professional development initiative for state and local juvenile justice agencies and their partners is now accepting applications for the virtual 2020 Reimagining Juvenile Justice (RJJ) Train-the-Trainer Institute. Sponsored by the Annie E. Casey Foundation and delivered by the School & Main Institute, this training opportunity advances many core elements of the Foundation's vision for transforming juvenile probation.
Applications must be received by 5 p.m. EDT, September 15, 2020.
The RJJ Train-the-Trainer Institute is open to any state or local coalition of partners serving youth involved in the justice system. Sites participating in the Foundation's Juvenile Detention Alternatives Initiative® (JDAI®) may apply, as well as other jurisdictions seeking to improve system and youth outcomes by providing alternatives to justice system involvement and incarceration; instilling positive programs, support and opportunities so that young people can develop to their full potential; and increasing cross-system collaboration.
The 2020 institute is the fourth iteration of the RJJ curriculum, which was piloted by SMI in Massachusetts in 2016, replicated at the Pima County, Arizona, JDAI site in 2018 and expanded to a national training institute with representatives from 15 state and local jurisdictions in 2019. Because of the COVID-19 pandemic, this year's institute will be held virtually through a series of online sessions, facilitated by School & Main and delivered via Zoom with support from the Pretrial Justice Institute.
Applicants must identify at least two and optimally three individuals who will make up their local training team and include juvenile probation in the core leadership group and in the local training cohort. Selected trainers will agree to participate in all required virtual training sessions, to deliver the six RJJ curriculum modules in their locality between January 2021 and September 2021 and provide evaluations and feedback to the Casey Foundation and School & Main. Trainers should plan for about 20 hours of online training that will begin in October 2020.
The RJJ training curriculum is based on adolescent development research demonstrating that youth thrive in a positive environment with the support of caring adults. Between July 2019 and January 2020, RJJ trainers delivered the course to over 450 professionals representing a broad array of agencies and organizations, including probation, juvenile detention, child welfare, youth and family services, courts, local law enforcement, school districts, community-based agencies and others involved in the youth justice system.
"Early adopters credit the RJJ curriculum with making their staff more receptive to opportunities for positive youth development for the young people they support," said David E. Brown, a senior associate at the Foundation. "Jurisdictions report they are pursuing initiatives such as youth-led and adult-guided countywide advisory workgroups and more family-friendly discharge processes for youth ending probation."
One of the participants, Jennifer Stinson, a probation supervisor in Racine, Wisconsin, remarked on the effect that the RJJ training has had on the mindset within her department. "Seeing how some of the case managers have been able to change their perspective has been great — seeing staff move away from compliance checking to engaging more with the youth on their caseloads." Stinson noted that dramatically fewer youth are being sent to detention for probation violations.
For further information, visit the RJJ 4.0 FAQ.
This post is related to: