Applying Results-Based Facilitation Skills in Virtual Meetings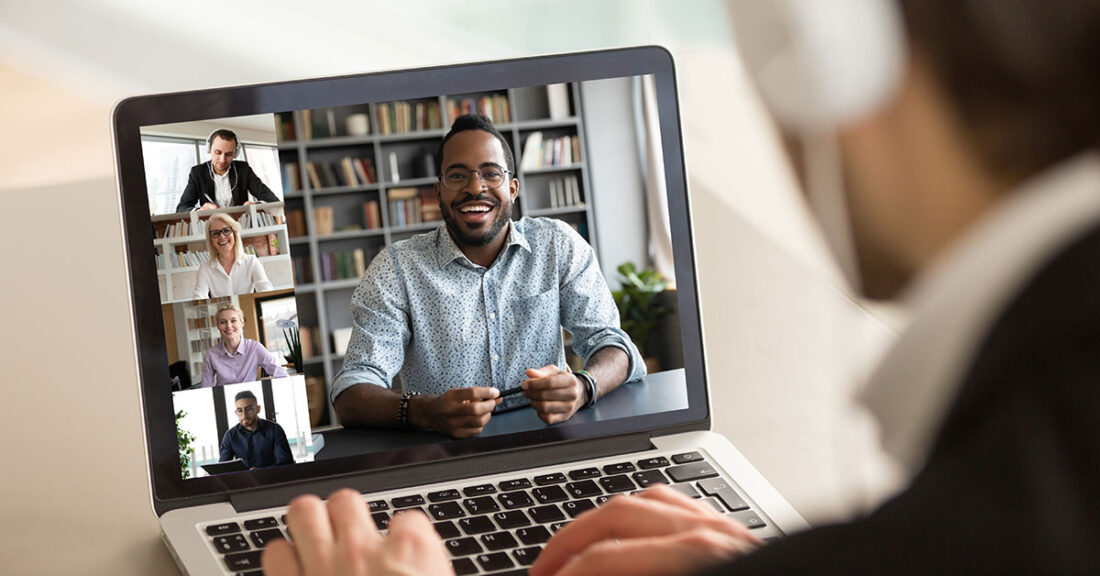 With the COVID-19 pandemic moving in-person meetings to online platforms, the Annie E. Casey Foundation has released a new guide for adapting Results-Based Facilitation™ (RBF) techniques to the unique challenges posed by virtual meetings. A fundamental skill of the Foundation's Results Count® framework, RBF helps social-sector leaders design and contribute to meetings that move groups to action and hold participants accountable for their commitments.
Download the guide to virtual meetings
"As people continue to work from home, online meetings remain the primary way for leaders to advance the work of their organizations and the groups with whom they collaborate," says Jennifer Gross, a senior associate on the Casey Foundation's Leadership Development team. "This new tool shows leaders how to effectively adjust the core RBF skills for meetings in virtual settings."
Online meetings are different
During an online meeting, leaders and facilitators are less able to read body language and nonverbal cues that provide information about participants' reactions and feelings. Often all meeting participants are not visible on a single screen. And even when they are, the separate, disconnected images in "gallery view" hinder participants' ability to pay full attention.
To address these and related challenges, the guide lists practical online adjustments to RBF's six competencies. Examples of these adaptations are listed below:
Hold roles: Be aware of peoples' roles in meetings and maintain a neutral position.
Example: Be explicit about how you will facilitate online (how you will call on people, how people can raise hands and how you will use the "chat box") and remind participants of these norms throughout the meeting.

Hold conversations: Conversations are the focus of collaborative work; demonstrate openness, curiosity and attentiveness.
Example: Because large groups have difficulty engaging in extended discussions online, take advantage of the breakout functions in virtual platforms if that option is available.

Hold groups: Groups are composed of diverse individuals; support focused conversations by displaying work, sequencing topics and synthesizing conversations.
Example: Instead of writing notes on flip charts, set up a Google Doc or, if available, use the virtual whiteboard feature to track notes in real time.

Hold 3R meetings: Use the 3R framework — relationships, resources and results — to design and facilitate results-focused meetings.
Example: Through repetition and careful attention to participants' agreements, reinforce progress and individual commitments throughout the session.

Hold mental models: Use a repertoire of tools — such as, naming and addressing barriers to agreement — to navigate personal mental models and implicit biases.
Example: Normalize the role of conflict. Acknowledge the artificial nature of the virtual setting and how it might make a spirited exchange difficult.

Hold action and results: Help meeting participants commit to aligned action and be accountable for their contribution to results. Example: Send meeting slides, workbooks and worksheets ahead of time and resend as part of the meeting follow up.
Among the guide's general suggestions is offering participants a brief tutorial or a dry run 15 minutes before the meeting begins if they are new to the virtual platform. A 15-minute pre-start also provides everyone with an opportunity to make sure video and audio connections are working.
Learn additional Results Count skills for leaders responding to COVID-19
This post is related to: