Atlanta's Dunbar Learning Complex: Lessons From a Two-Generation Approach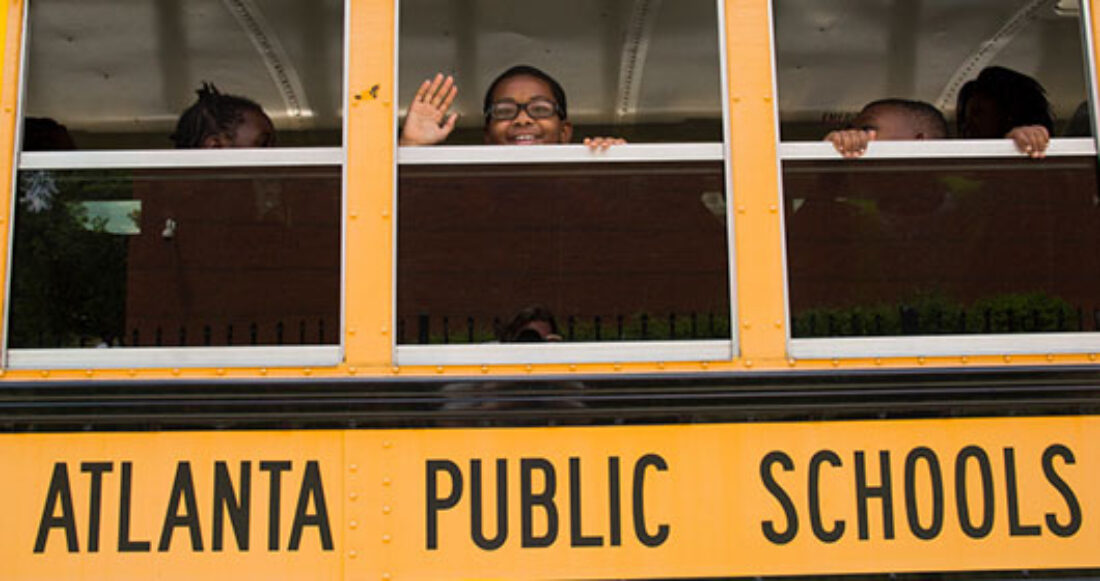 Atlanta's Dunbar Learning Complex is advancing an ambitious mission: To prepare children for kindergarten and have their health needs met while also helping parents secure family-supporting jobs and financially stability. And a new Annie E. Casey Foundation report — Helping Children and Parents Succeed Together — suggests that the complex is on the right track.
The report references an ongoing evaluation, conducted by the Urban Child Study Center at Georgia State University, that points to early education gains among kids enrolled in the complex's child care services, provided by Educare Atlanta. Among the bright spots:
79% of Educare Atlanta's prekindergarten students performed at or above average on the Bracken School Readiness Assessment;
76% of Educare Atlanta's preschool students and 82% of prekindergarten students performed at or above average on a common reading readiness screener; and
96% of Educare Atlanta's prekindergarten students demonstrated age-appropriate social emotional skills that support positive behavior, achievement and learning, according to teachers.
These early results are promising, according to experts, but sustaining such gains as students progress through the school system can be challenging.
"We are working with our partners to build on the areas where we're gaining traction and recalibrating our strategies to ensure those positive gains last as students matriculate into higher grades," says Rubye Sullivan, a senior associate who oversees the education achievement efforts for Casey's Atlanta Civic Site. "Doing so will require greater alignment at every step of a child's academic journey, from early care to elementary and beyond."
The Casey Foundation report also highlights recommendations — offered by key partners of the complex — aimed at enhancing the coordination of services for children and their parents.
Among them:
Strong, committed leadership in all partner organizations is key;
Successful partnerships must dedicate time to develop relationships and build goodwill;
Genuine collaboration often requires organizations to adopt new ways of working; and
Continuous evaluation and readjustment as needed are essential to progress.
The Foundation continues to invest in the complex as part of its ongoing commitment to increasing opportunities for low-income families in southwest Atlanta.
About the Dunbar Learning Complex
The Dunbar Learning Complex opened in 2010 with support from Casey's Atlanta Civic Site and several public and private partners. Housed within the Dunbar Elementary School in the Mechanicsville neighborhood — part of Neighborhood Planning Unit V — the complex embraces a two-generation approach. It co-locates services and programs that equip parents and kids with the tools they need to succeed while also removing obstacles in their way. These services include:
This post is related to: