Better Family Life and MILPA Earn Casey's 2019 Gloria J. Jenkins Award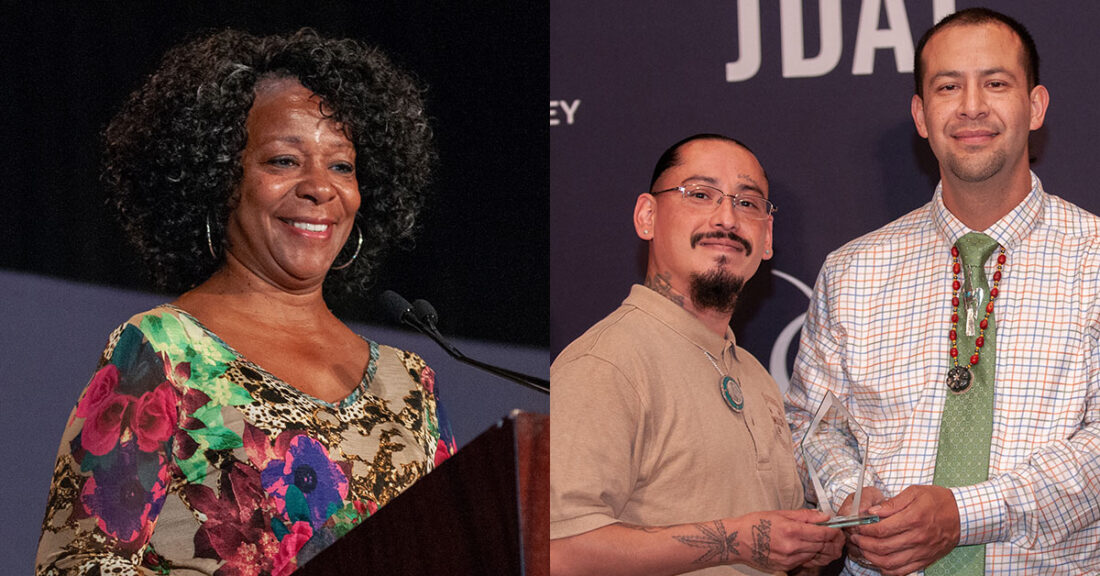 The Annie E. Casey Foundation has named Better Family Life, Inc. and MILPA Collective the recipients of its 2019 Gloria J. Jenkins Award. The award recognizes outstanding contributions to juvenile justice reform by a community-based organization and was presented at the JDAI Inter-Site Conference in Seattle.
The award's namesake spent 40 years as a community activist in Chicago. Gloria J. Jenkins and her husband, Eddie, established the Westside Association for Community Action, or WACA, to improve the well-being of local residents through advocacy, direct services and community development. When detention reform began in Cook County, Illinois, in the early 1990s, WACA established the first evening reporting center in the Juvenile Detention Alternatives Initiative® network. The center filled a reform need by serving as an effective alternative to detention for youth who had violated their probation.
Better Family Life
Better Family Life tackles social and economic problems by building stronger connections among young people, their families, their neighborhoods and the larger St. Louis community. Since 2017, Better Family Life's Community Outreach division has been working closely with the St. Louis City Juvenile Court to support young people on probation supervision and their families. Its staff helps the court to identify and include everyone in a youth's support network as part of a team approach to helping young people on probation. Its staff is present for the first meeting between the young person and their probation officer, facilitates youth-family team meetings when young people encounter challenges and is a support system for youth and families throughout the young person's time on supervision, and often beyond. This work is part of the organization's commitment to community- and family-driven interventions that keep youth away from out-of-home placement and promote long-term success for young people.
MILPA Collective
The people behind MILPA Collective, based in Salinas, California, build relationships within communities, organizations, institutions and systems to promote racial and social justice and build the next generation of community-based leaders, including providing mentorship to Casey's JJSG Youth Advisory Council members. They pursue approaches that are culturally relevant, innovative and centered on healing and resilience. In addition to providing training and technical assistance to JDAI sites and other systems using cultural frameworks, they establish best practices that contribute to local, state and national reforms. For instance, with the Vera Institute of Justice and in close collaboration with justice system leaders, MILPA is working to change the culture within prisons and jails across the county that house young adults through the Restoring Promise Initiative. Part of the culture change is developing young adults' potential through goal setting, peer support, therapeutic activities, cultural healing and community and family engagement.
This award is in appreciation for what MILPA has done "to uplift culture, consciousness and movement building," said Tanya Washington, a senior associate at the Foundation, in bestowing the award.
Read About the Winners of the Natalie S. Bimel Award
Read About the Winners of the JDAI Distinguished System Leadership Award
This post is related to: