Call for Proposals: 2019 JDAI Juvenile Justice Reform Conference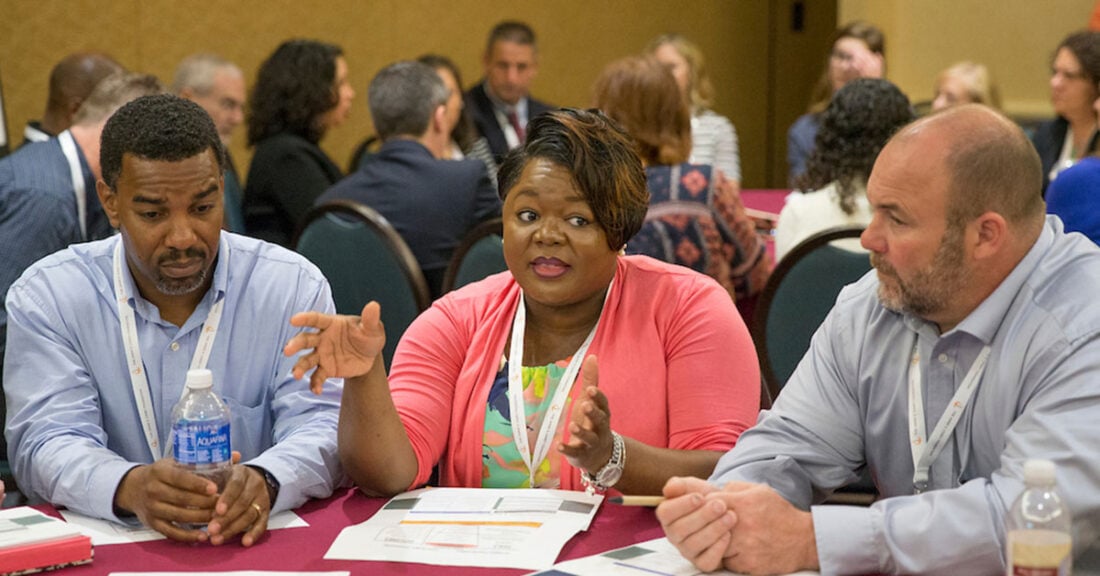 The Annie E. Casey Foundation is accepting proposals for workshops and table discussions at its 24th Juvenile Detention Alternatives Initiative® (JDAI) Inter-Site Conference.
The event, which will bring together members of JDAI® network, is scheduled for Oct. 16-18, 2019 in Seattle. Attendees will explore a range of topics in the youth justice field — such as race and ethnic equity; probation transformation; youth, family and community engagement and partnership; and deep-end system reform — in addition to detention reform fundamentals and innovations.
"What inspires me about the conference is people from all over the country committed to a common cause," says David E. Brown, a senior associate at the Foundation. "They are improving the odds for a successful transition to adulthood for youth with some of the longest odds."
Individuals and organizations in youth justice or a related field can participate in the conference by hosting a 90-minute workshop or a 45-minute table talk, which is a small group discussion facilitated by one or two leaders. The Foundation is accepting proposals for these sessions via JDAIconnect — an online community that offers juvenile justice reformers a space to connect, talk and learn — now through April 15, 2019.
Submissions must specify the skills and knowledge that attendees can expect to develop and then apply to their reform work. Strong proposals will also identify innovations in policy and practice and recommend presenters with diverse perspectives.
While the conference itself is invite-only, any individual or organization can submit a proposal and be considered as a presenter. In addition, the Casey Foundation will consider covering travel expenses for presenters whose expenses would not otherwise be covered from an existing Casey grant or consultant agreement.
About JDAIconnect
Anyone can join the JDAIconnect community, including users who have no involvement with JDAI. Access is free, but first-time users will need to create an account on Casey's Community Cafe.
Members of JDAIconnect will be able to use the portal to view select conference offerings, including workshops, materials and plenary presentations.
About JDAI
The Juvenile Detention Alternatives Initiative's core strategies have become the standard of practice, guiding how local justice systems across the nation navigate the critical front end of the juvenile court process. The initiative has also spurred system reforms beyond detention. The report [email protected] tells how participating sites have achieved significant and — in many cases — long-lasting reductions in rates of juvenile confinement and juvenile crime.
Read about the organizations and individuals honored at the 23rd JDAI Inter-Site Conference
This post is related to: