Building Evidence on How to Move Young Latinas Toward College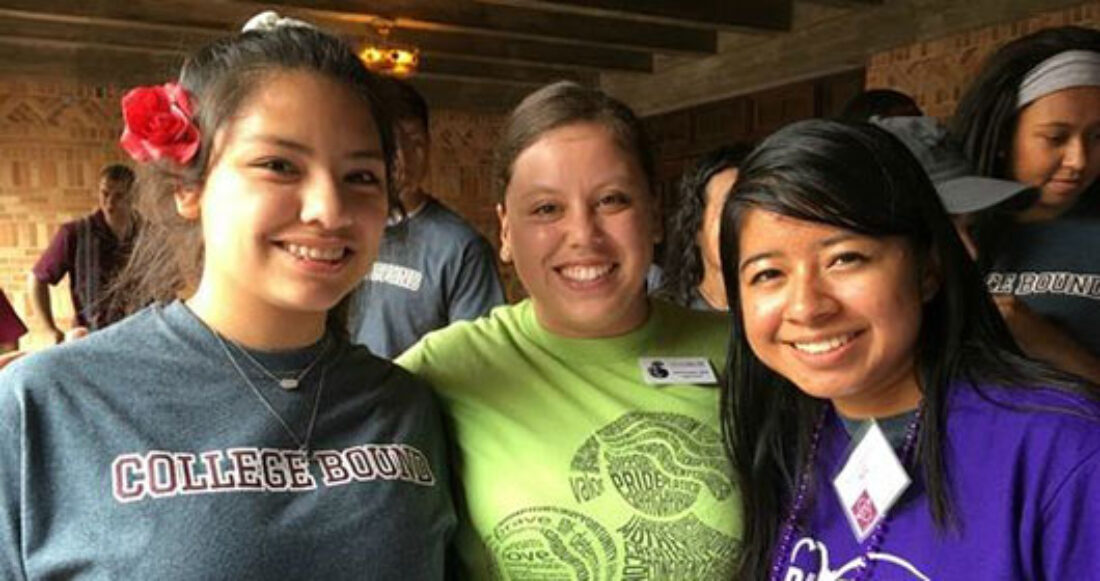 Sometimes a single statistic can be a catalyst for big action. In the early 1990s, a demographer's finding — that Latina girls in Texas had less than a 1% chance of getting a college education — led to the start of an intervention that would eventually grow into the Austin-based organization Con Mi MADRE (Mothers And Daughters Raising Expectations). A Casey grantee, Con Mi MADRE now operates throughout the state, supporting hundreds of young Latinas each year in their pursuit of higher education.
Harnessing the power of the mother-daughter relationship, Con Mi MADRE uses a two-generation approach to prepare girls for academic success from the sixth grade through the completion of postsecondary studies, serving more than 900 young Latinas and their mothers every year. Many participants come from single-parent, low-income families, and 80% would be first-generation college students.
Con Mi MADRE programming, conducted in Spanish and English, engages mothers and daughters through a continuum of support services tailored to grade level, including specialized in-school curricula, counseling sessions, educational workshops, college fairs and other events.
The organization reports that 100% of its seniors graduate from high school, and about 77% enroll in postsecondary education. "By engaging the students and their mothers in the college-going process at such an early age, we create a college-going mindset and culture in the home," said Teresa Granillo, executive director of Con Mi MADRE. "They set their eyes and hearts on what they can do with their future if they stay in school."
But in terms of establishing the level of evidence required for inclusion in registries of rigorously tested programs, such as Blueprints for Healthy Youth Development, the 13-year duration of Con Mi MADRE's program works against it. Granillo points out that it's difficult to design a randomized control trial — the evaluation method that assesses impact through a comparison of randomly assigned participant and nonparticipant groups — for a program that spans so many years of a young woman's life. "Our work with the Foundation is putting the pieces in place to get to that point of being an evidence-based program, guiding our exploration toward a research question we can ask and answer in a shorter period of time," Granillo says.
Con Mi MADRE has used Casey's technical assistance to help develop a theory of change and a new logic model — critical steps toward effective evaluation, the ultimate goal of Expanding Evidence work. Based on the needs of Expanding Evidence grantees, the Foundation's Evidence-Based Practice Group also has recently added support for supplemental coaching in branding, communications and fundraising. Says Granillo: "The tailoring of the Expanding Evidence program to meet each of us where we are as individual organizations has been really key to us being able to make the best use of the support to propel our work forward."
Ayo Atterberry, a senior associate with the Evidence-Based Practice Group, says the goal is to document the value of programs such as Con Mi MADRE so they can be expanded to other parts of the country. "Evaluation leads to evidence," she says. "We want evidence because we want to give kids programs and services that work — and it's especially important for kids of color to have access to interventions that are both effective and culturally specific."
Related
This post is related to: