By Expanding Family Support, South Carolina Aims to Reduce Use of Foster Care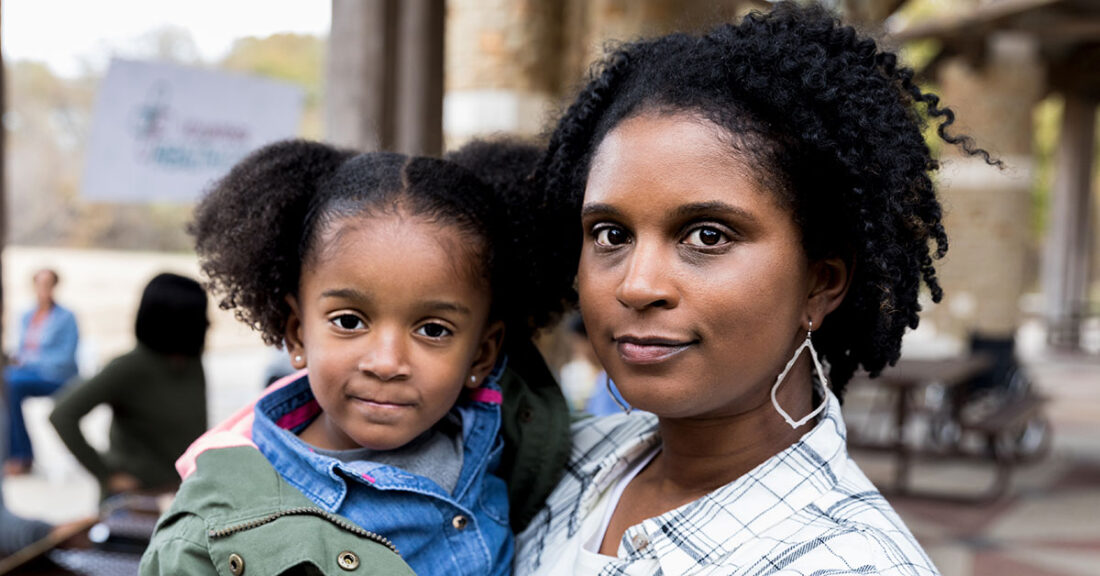 South Carolina is leading an ambitious statewide effort to transform how it meets the needs of young people and their families. Instead of responding after family problems occur, the Department of Social Services (DSS) is building up its capacity for prevention, providing earlier support and services to build family strength and avert the need for involvement from the child protection system.
The approach, part of a national multi-year prevention effort called Thriving Families, Safer Children, led by the U.S. Children's Bureau, the Annie E. Casey Foundation, Casey Family Programs and Prevent Child Abuse America, promotes collaboration across governmental entities, community-based agencies, the faith community and families to develop solutions. The initiative engages young people and families to learn firsthand about their concerns. Then, by collaborating with community organizations, providers, the judiciary and other partners, the program can provide tailored support that meets the unique needs of families.
"It is a new day in South Carolina. We are looking at what is important to our communities," says DSS State Director Mike Leach. "Over and over again, people are telling us that strong families are critical to the success of our state. So, we need to work with communities differently. Let's strengthen families. Let's help them heal on their terms."
Karen Bryant, DSS deputy state director of child welfare services, says the state is working toward three goals:
reduce the number of young people it brings into foster care by building up prevention strategies available in the community;
support kinship caregivers, so that — if children and youth must live apart from their parents — relatives have the means to provide them with love, stability and support; and
drive down use of group placements (sometimes called congregate care), as research shows that children and youth thrive in families, not in institutions or group homes.
Thriving Families, Safer Children combines resources from the federal government and philanthropy to help jurisdictions develop solutions that suit their communities — solutions that promote equity, focus on families' needs and seek to boost child- and family well-being.
"South Carolina was selected as one of the first jurisdictions for Thriving Families based on the commitment of partners throughout the state to completely change the way they work together and with youth and families at the table as full partners," says Sandra Gasca-Gonzalez, vice president of the Casey Foundation's Center for Systems Innovation. "I am eager to see how their promising early efforts at building new relationships, challenging their own mental models and sharing decision-making pave the way to transform how children and families are treated and served."
Changes being implemented in South Carolina reflect a broader national conversation about reforming child welfare systems — including the federal 2018 Family First Prevention Services Act, which seeks to increase access to certain prevention services and limit the use of group placements.
In South Carolina, DSS is providing new sources of support for kinship caregivers and building out its child and family team meetings to involve parents and relatives in solving problems to meet their needs. Among the benefits: the ability to care for children in families, not institutions — a key DSS priority. "My hope is that all teenagers like me can find a family," says Majd Abdullah, a member of the state Youth Advisory Council, who spent time in group facilities.
"While congregate care may still be used for youth who need short-term treatment for special needs," says Bryant, "we're stepping up efforts to make sure kids are with families, not in facilities, because they need the love and connections a family brings." The need is particularly urgent because of the COVID-19 pandemic. In the last half of 2020, DSS saw a 10% drop in the number of teens in child welfare group facilities statewide.
South Carolina's success depends on two things. One is culture change, according to Leach. His agency and communities statewide are beginning to think differently. "We shouldn't build ourselves up as knowing what's best for families," says Leach. "We should support families to be their best." The second is partnership — especially with young people and families and those who know them best within the community. "The shift we are undergoing is comprehensive — it cannot be realized by DSS alone," Leach says.
Ma'Lajah Lewis Forman agrees. Lewis Forman spent time in a group facility and has lots of ideas about how DSS can do better by young people and families. Now a member of the youth advisory council that advises DSS, Lewis Forman says, "No one ever asked me before about how the system could be better."
This post is related to: