Supporting Kinship Caregivers Through the Family First Prevention Services Act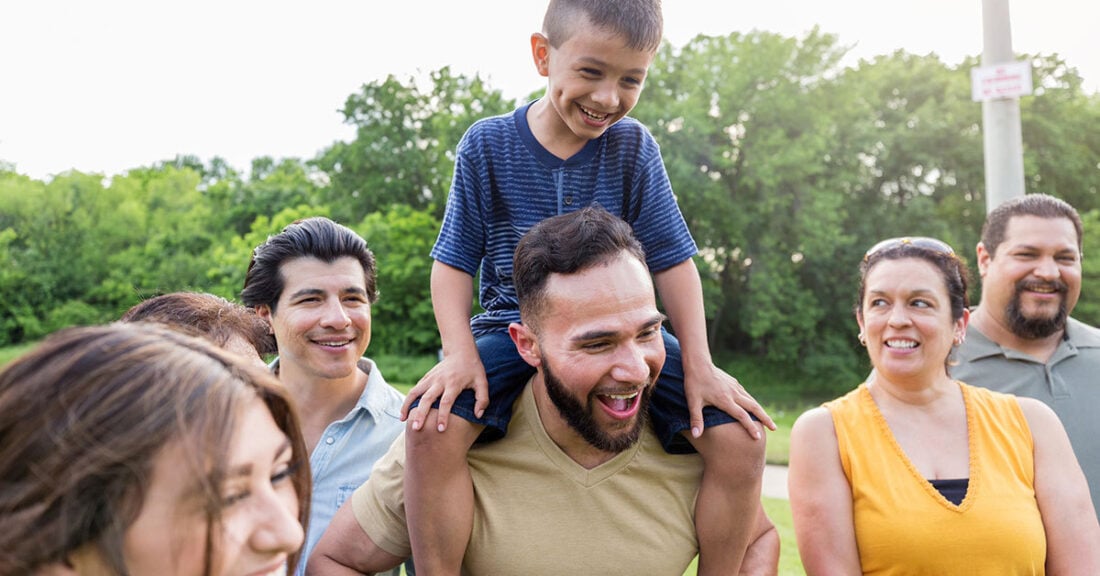 Studies show that young people do best in families, and that healthy relationships are key to their development and long-term stability. Toward that end, the Family First Prevention Services Act, passed in February 2018, introduced pathways to ensure that young people involved with the child welfare system are able to grow up in safe, stable and secure families — including kin placements — that support their long-term well-being.
The Family First Act emphasizes greatly reducing group care and better supporting young people and their families. It aims to:
help families whose children or teens are at risk of removal stay together whenever safely possible;
ensure that young people in foster care live with family, not in group placements; and
improve access to high-quality residential treatment.
The Family First Act allows child welfare systems to use Title IV-E funds on prevention services for "candidates of foster care," a change expected to allow more young people to stay with their parents or relatives.
As such, child welfare leaders are increasingly turning to relatives — known as kin caregivers in the system — to help improve outcomes for children and youth in care. Currently, 2.7 million young people in foster care are being raised by relatives. The Annie E. Casey Foundation is committed to supporting kinship caregivers by providing a range of resources to help them better respond to the needs of kids.
Webinars for Child Welfare Systems and Kinship Caregivers
Kinship Care: What Child Welfare Professionals and Kin Caregivers Need to Know highlights two Casey-sponsored video trainings. Hosted by therapist and kinship expert Joseph Crumbley, the webinar provides background information on trends in kinship care, explains why relatives are the preferred placement for kids who must be removed from their homes and describes the differences in caregiving between non-relative and kin foster placements.
Training Videos on Supporting Kinship Caregivers
Information for Child Welfare Leaders on Improving Relative Care
This post is related to: