The Annie E. Casey Foundation Joins White House Initiative to Support Young Men of Color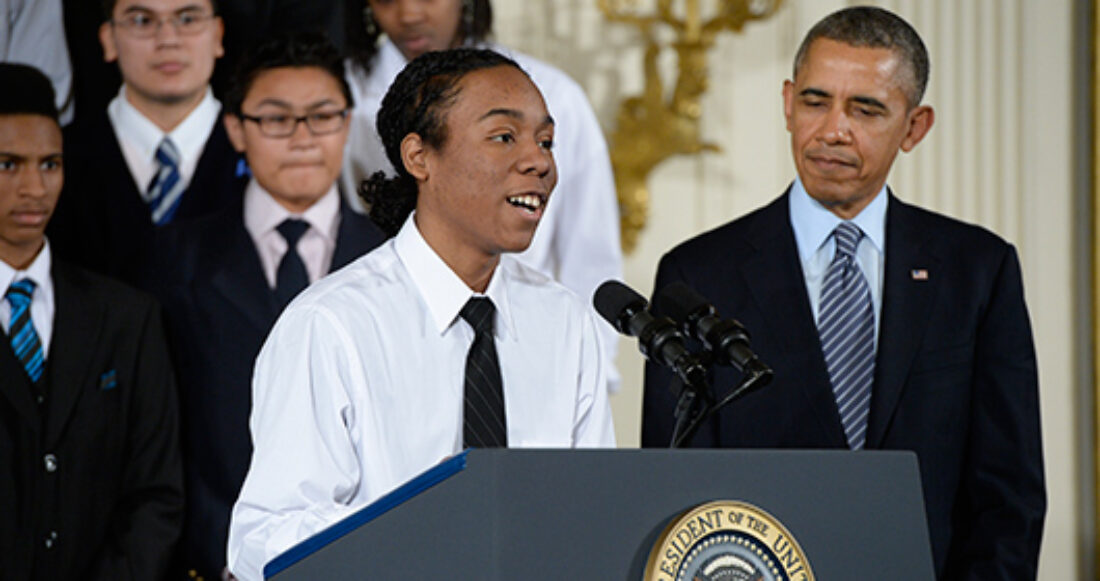 The Annie E. Casey Foundation and nine other philanthropies are joining efforts with the White House to help America's young men of color reach their full potential and give all young people the opportunity to lead a healthy and productive life. The Casey Foundation, along with The Atlantic Philanthropies, Bloomberg Philanthropies, California Endowment, Ford Foundation, John and James L. Knight Foundation, Kapor Center for Social Impact, Open Society Foundations, Robert Wood Johnson Foundation and the W.K. Kellogg Foundation have pledged to contribute a combined $7.5 million to coordinate the initiative.
"This is an important milestone in a movement that has been growing over the last 20 years, and we wholeheartedly support this effort," said Patrick McCarthy, president and CEO of the Casey Foundation. "Our grant making focuses on ensuring that all children have a fair chance to reach their potential in the neighborhoods, school and in life. But when we take an honest look at our communities, it becomes obvious that boys of color have a tough time making it through childhood successfully."
McCarthy was one of the 28 chief executive officers of foundations who met in 2013 to form the Executives' Alliance to Expand Opportunities for Boys and Men of Color. Today's announcement builds upon that meeting of philanthropic organizations and advances the pledge to explore strategies and engage in research to support effective action. In addition, the new initiative leverages these philanthropic investments and will work to bring together more public and private sector parties that can help to create workable solutions. The White House announcement recognizes the significant role that the philanthropic community is already playing to expand opportunity for young men of color. The initiative is well-aligned with several new efforts that the Casey Foundation is leading:
"African-American and Latino boys face significant barriers to success at every stage – from their early years into adulthood," said McCarthy. "The new initiative dovetails with our Foundation's efforts to strengthen families, build paths to economic opportunity and transform struggling communities into safer and healthier places to live work and grow. We are proud to be part of this public-private initiative that can find pathways to opportunities for young people."
The official news release from the White House press office can be found at whitehouse.gov.
This post is related to: