The Annie E. Casey Foundation Joins White House Initiative to Support Young Men of Color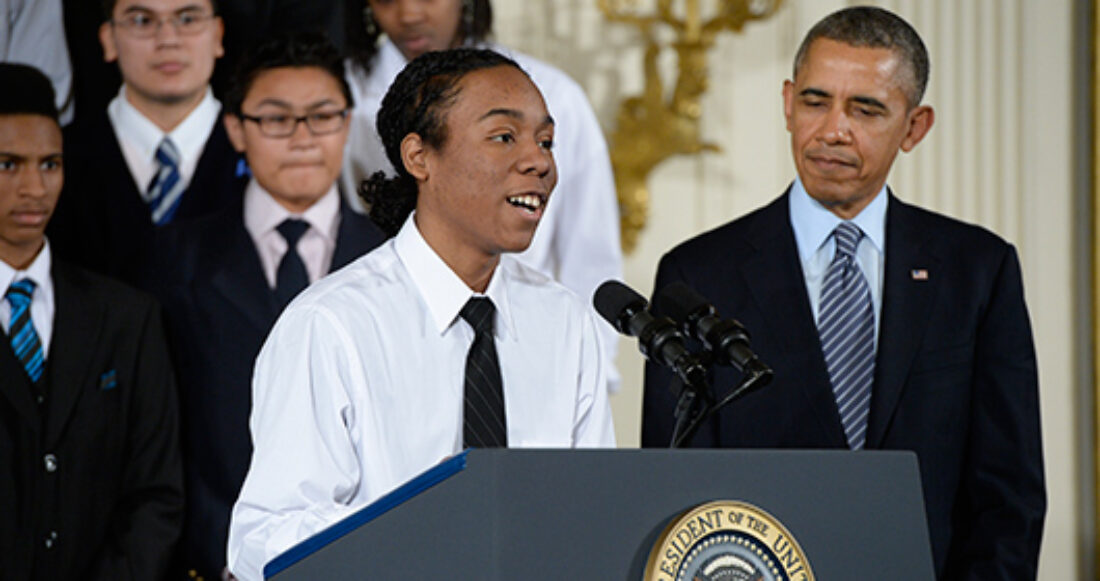 The Annie E. Casey Foun­da­tion and nine oth­er phil­an­thropies are join­ing efforts with the White House to help America's young men of col­or reach their full poten­tial and give all young peo­ple the oppor­tu­ni­ty to lead a healthy and pro­duc­tive life. The Casey Foun­da­tion, along with The Atlantic Phil­an­thropies, Bloomberg Phil­an­thropies, Cal­i­for­nia Endow­ment, Ford Foun­da­tion, John and James L. Knight Foun­da­tion, Kapor Cen­ter for Social Impact, Open Soci­ety Foun­da­tions, Robert Wood John­son Foun­da­tion and the W.K. Kel­logg Foun­da­tion have pledged to con­tribute a com­bined $7.5 mil­lion to coor­di­nate the initiative.
"This is an impor­tant mile­stone in a move­ment that has been grow­ing over the last 20 years, and we whole­heart­ed­ly sup­port this effort," said Patrick McCarthy, pres­i­dent and CEO of the Casey Foun­da­tion. ​"Our grant mak­ing focus­es on ensur­ing that all chil­dren have a fair chance to reach their poten­tial in the neigh­bor­hoods, school and in life. But when we take an hon­est look at our com­mu­ni­ties, it becomes obvi­ous that boys of col­or have a tough time mak­ing it through child­hood successfully."
McCarthy was one of the 28 chief exec­u­tive offi­cers of foun­da­tions who met in 2013 to form the Exec­u­tives' Alliance to Expand Oppor­tu­ni­ties for Boys and Men of Col­or. Today's announce­ment builds upon that meet­ing of phil­an­thropic orga­ni­za­tions and advances the pledge to explore strate­gies and engage in research to sup­port effec­tive action. In addi­tion, the new ini­tia­tive lever­ages these phil­an­thropic invest­ments and will work to bring togeth­er more pub­lic and pri­vate sec­tor par­ties that can help to cre­ate work­able solu­tions. The White House announce­ment rec­og­nizes the sig­nif­i­cant role that the phil­an­thropic com­mu­ni­ty is already play­ing to expand oppor­tu­ni­ty for young men of col­or. The ini­tia­tive is well-aligned with sev­er­al new efforts that the Casey Foun­da­tion is leading:
"African-Amer­i­can and Lati­no boys face sig­nif­i­cant bar­ri­ers to suc­cess at every stage – from their ear­ly years into adult­hood," said McCarthy. ​"The new ini­tia­tive dove­tails with our Foundation's efforts to strength­en fam­i­lies, build paths to eco­nom­ic oppor­tu­ni­ty and trans­form strug­gling com­mu­ni­ties into safer and health­i­er places to live work and grow. We are proud to be part of this pub­lic-pri­vate ini­tia­tive that can find path­ways to oppor­tu­ni­ties for young people."
The offi­cial news release from the White House press office can be found at white​house​.gov.
This post is related to: