Celebrating the Art of Community in Southwest Atlanta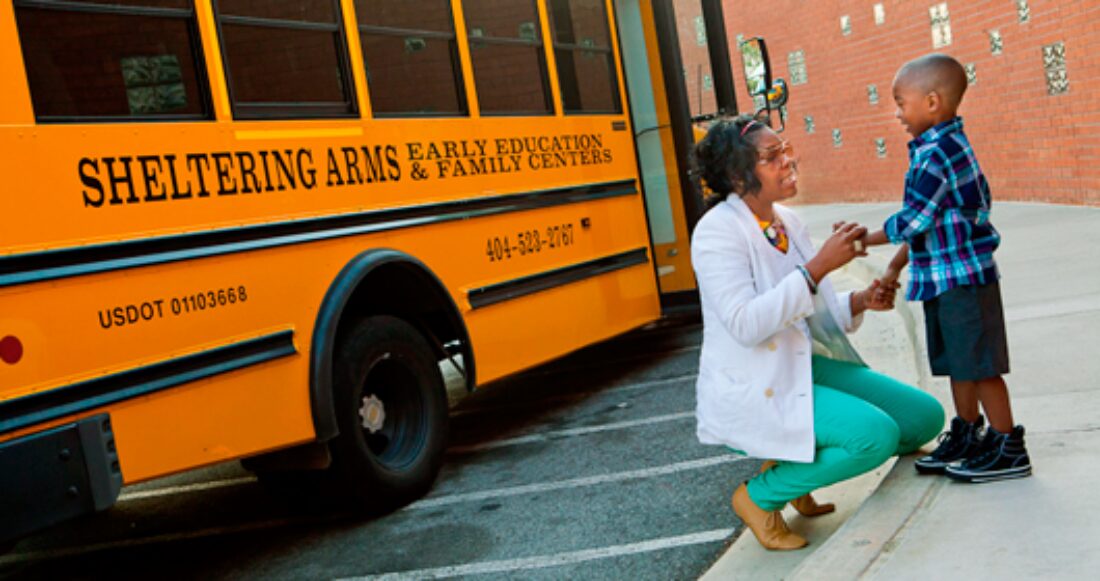 Earlier this year, the Atlanta Civic Site team partnered with area residents and WonderRoot, a local nonprofit arts and service organization, to create a public art installation along southwest Atlanta's University Avenue corridor, where the Foundation owns a 31-acre site.
"We live in four communities with young, old, white, black," said Randy Gibbs, a resident of NPU-V's Adair Park neighborhood who served on the advisory committee for the project. "We are Atlanta. We have pride in our communities and want that…to inform the artwork."
Six months of planning, selecting and designing culminated in the unveiling of three 20-foot panels featuring sculptural reliefs that depict the vibrant history of surrounding communities. Local sculptor Fred Ajanogha served as lead artist in its design and creation, with the support of area residents Eddie McBride and Katlin Rothacher.
More than 600 people attended the July 12 unveiling of the installation during the Foundation's Art of Community event, which featured live dance and music performances, as well as games for children. Atlanta City Councilmember Joyce Sheperd presented James Bridges, a longtime Pittsburgh resident and member of the advisory committee, with a proclamation for his extensive service in the community.
The artwork will remain displayed along the fence line of the Foundation site, which is located between University Avenue, the gateway to many South Atlanta neighborhoods, and a narrow, raised bank slated to become part of the Atlanta BeltLine, a 22-mile trail and transit loop around the city. Learn more about the project in this story from Atlanta's NPR station, WABE.
This post is related to: