Community Investment Fund Spotlight: Helping Students Make the Grade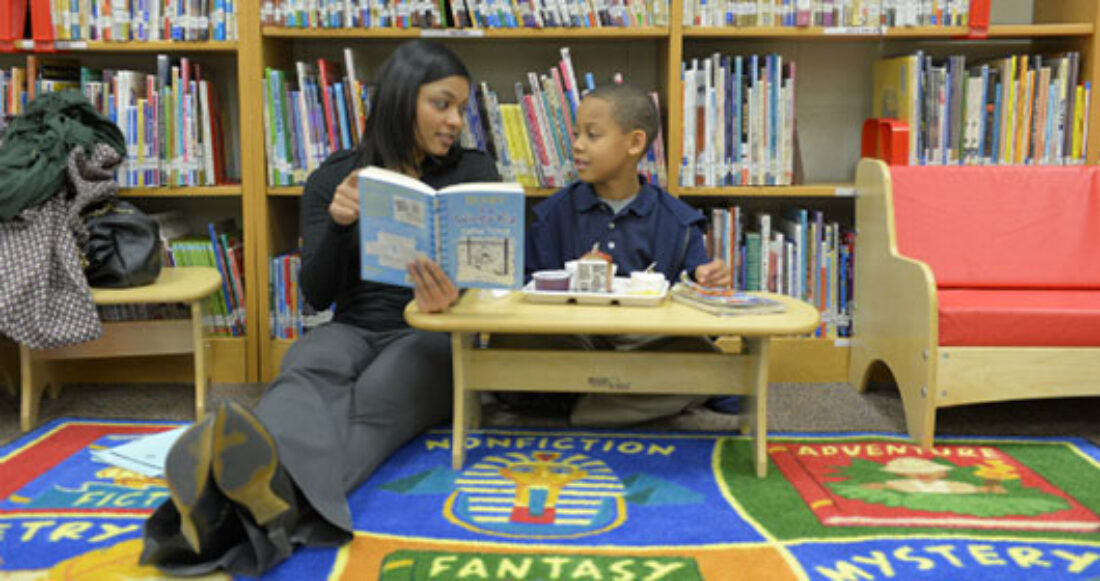 The Annie E. Casey Foundation's Atlanta Civic Site team supports the resident-led Community Investment Fund, which awarded 15 small grants in 2015. This blog post series highlights how recipients used their grant to improve the lives of kids and families in Atlanta's Neighborhood Planning Unit V (NPU-V).
In this spotlight, Christie Cade shares how she and friend Carol Maple used a $4,200 grant from the Community Investment Fund to launch a Common Core Coaching education program for local students.
The issue: Kids in the Pittsburgh neighborhood go to Atlanta Public Schools. There are a lot of challenges getting the children to hit the mark and move to the next grade level, let alone master the Common Core learning principles. Resources are limited. Tutoring doesn't go on. The population that we are reaching out to does not have the best support to help them achieve their goals.
At the same time, we believe that every child needs a champion, a cheerleader and a coach. Kids need someone to look up to. They need someone to help them learn, carve out a path and bring them back in alignment when they go astray. I think that's what we are missing in society right now and that support is so important.
A solution: Every Saturday during the school year, we host a free two-hour coaching session for kids in first to sixth grade. During our first semester, we saw anywhere from eight to 12 students at a time. We started by assessing each child to see what skills they had conquered and what grade level they were on. These assessments also helped us design our coaching around their specific needs. Our goal was very specific: We wanted to help the children master the core concepts for the school year related to reading, language arts and mathematics.
Money matters: We used the grant to buy supplies, books, dictionaries, thesauruses and learning games. We also bought four computers, which the kids used for assessments and skills development exercises. In December, each child received a backpack with school supplies and a learning game. They also received a dictionary because we will focus on building their vocabulary this spring. They were crazy excited, and we are ready for them.

Evidence of success: We have a sixth-grader who was reading below kindergarten level. When I learned this, I went home and cried. I saw the statistics standing in front of me: Young black male who cannot read. I thought about how limited his future and his job options would be. We provided one-on-one coaching to him. We gathered up cassette tapes and books and had to go back to phonics. One Saturday, he came and surprised us. He read us one of the books we had given him. It was a see-Jane-run kind of book. And we were screaming. We were screaming out of the sheer joy of knowing that he was one step closer to beating the odds.
The Community Investment Fund at a Glance

What: A Casey-funded program that awards a total $50,000 in small grants ranging from $500 to $5,000.

Who and Where: A resident board oversees the fund, which is open to community-based organizations and networks in Atlanta's NPU-V.
Why: To promote community-driven change by empowering residents to tackle common neighborhood challenges.
When: Applications for the 2016 Community Investment Fund cycle are due March 18, 2016.
This post is related to: