Community Investment Fund Spotlight: Introducing Kids to Urban Gardening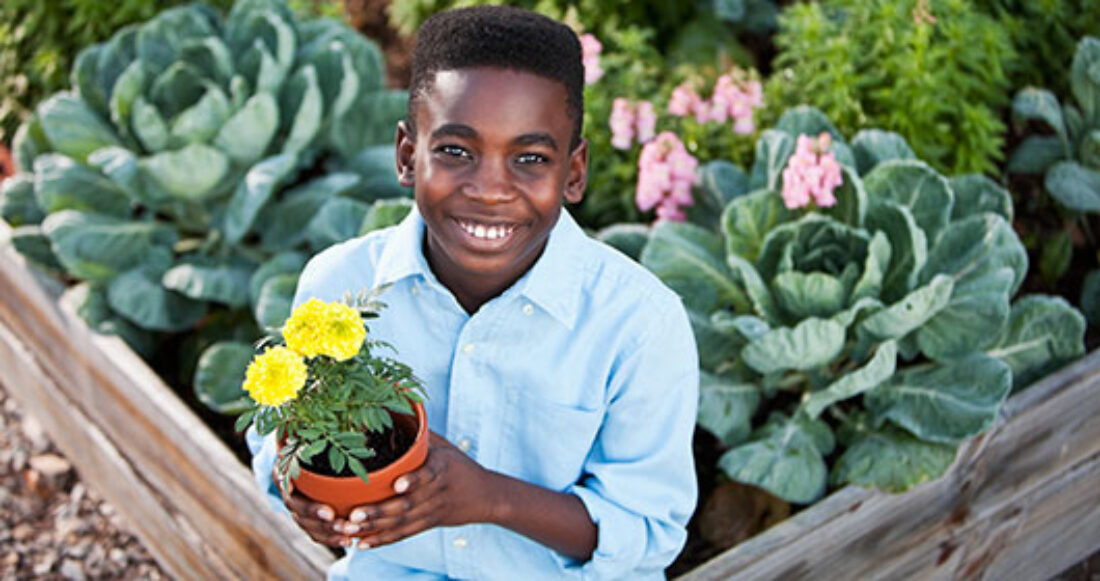 The Annie E. Casey Foundation's Atlanta Civic Site supports a resident-led Community Investment Fund that awarded 15 small grants in 2015. This blog post series highlights how recipients used their grant to improve the lives of children and families in Atlanta's Neighborhood Planning Unit V (NPU-V).

In this post, Cashawn Myers, executive director of HABESHA, Inc., shares how his organization used a $5,000 grant from the Community Investment Fund to introduce youth in Atlanta's Mechanicsville neighborhood to urban gardening.
Program basics: HABESHA Inc. runs an after-school program called Sustainable Seeds, where kids maintain an urban organic garden to learn about science, mathematics, nutrition and environmental sustainability.
Our program exposes these students to new types of foods — like kale, squash, garlic and cantaloupe — and teaches them how to prepare these foods in a healthy way at home. Students also learn about the health benefits of many plants found in the garden and their role as environmental stewards.
The program, which we launched in 2004, serves 32 students ages 5 to 12 and operates out of the Dunbar Learning Complex. Sessions run for two hours in the afternoon every Monday and Wednesday.

Investment details: Sustainable Seeds used our 2015 Community Investment Fund grant to stock up on food-preparation supplies, gardening tools, snacks, soil, seeds and seedlings. We also took our students on a field trip to the Atlanta Botanical Garden.

Evidence of success: Our students are connecting with nature, learning in a nurturing environment and eating some good healthy food!
At the school year's halfway mark, most of our students were able to distinguish between healthy and unhealthy foods as well as articulate the importance of proper eating habits. They are also using the scientific method to apply observation skills and hypotheses to experiments performed in the garden.

The Community Investment Fund at a Glance

What: A Casey-funded program that awards a total $50,000 in small grants ranging from $500 to $5,000.

Who and Where: A resident board oversees the fund, which is open to community-based organizations and networks in Atlanta's NPU-V.

Why: To promote community-driven change by empowering residents to tackle common neighborhood challenges.

When: Applications for the 2016 Community Investment Fund cycle are due March 18, 2016.
This post is related to: