Community Matters: A New Casey Webinar Series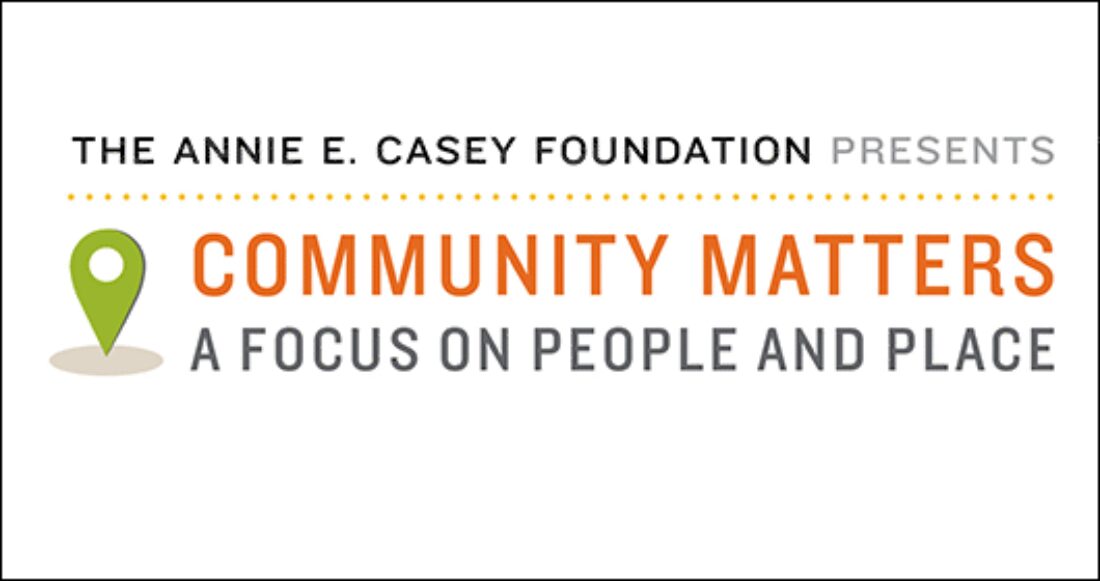 For more than two decades, the Casey Foundation has invested in strengthening low-income communities to transform them into places where children and families can thrive. We've learned a lot, and we're excited to share our lessons and discuss the issues that emerge in community change with other funders, public and private partners and nonprofits doing similar work.
That's why we've launched Community Matters, a new Foundation webinar series that takes an in-depth look at these issues. We kicked off the series this month with Partnering With Residents in Community Change: Strategies for Engagement and Community Building, which highlighted the role place-based funders can play in supporting and encouraging resident-led community change, drawing from our new report on our community-building work in Atlanta as well as the experience of the Jacobs Center for Neighborhood Innovation.
If you weren't able to join us, you can access the recording and view the presentation below. We hope you'll join us for future webinars as we continue exploring the ways community matters for kids and families.
Watch the Webinar Recording of Partnering With Residents in Community Change
Enduring community change depends on neighborhood residents playing a central role in efforts to improve their communities, but public and private funders and organizations engaged in community change often struggle with how to partner effectively with residents.
The Jacobs Center for Neighborhood Innovation joins us in sharing lessons from, and various strategies for, working with residents to take action and drive the transformation of their neighborhoods into stable, safe places that offer opportunities to kids and families. The webinar also explores the unique role of a place-based funder in supporting resident engagement and community building.
Panelists
Ryan Chao, Vice President for Civic Sites and Community Change, The Annie E. Casey Foundation (moderator)
Reginald Jones, president and CEO, Jacobs Center for Neighborhood Innovation
Moki Macías, Director of Community Building in the Annie E. Casey Foundation's Atlanta Civic Site
Additional Resources
Community Building to Drive Change: Strategies for the Atlanta Civic Site
Jacobs Center publications: Connecting Community Learning Exchange, Community Development Initial Public Offering, Community Engagement Learning Series
This post is related to:
This post is part of the series: