Competitions Seek Job-Training Ideas in a Changing Economy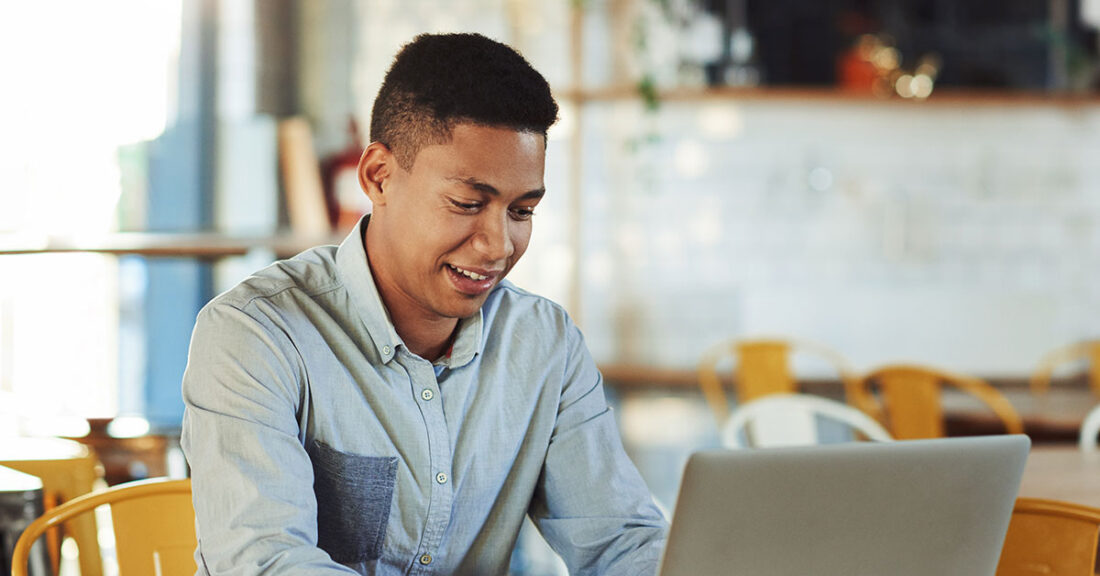 The organizations New Profit, MIT Solve, XPRIZE and other partners of the Annie E. Casey Foundation recently announced an initiative that will identify and support efforts to reshape workforce training in an economy that's changing rapidly.
The Casey-supported Future of Work Grand Challenge, spearheaded by New Profit, refers to two related competitions that seek to update workforce training in an employment landscape transformed by myriad factors — including an explosion in technology and new jobs that require specialized training and knowledge. Both efforts seek to provide local workforce boards with new tools and solutions and help thousands of displaced workers through training and placements in growing occupations that pay family-sustaining wages.
The competitions will focus particularly on strategies that help those who have historically faced barriers to education, training and economic mobility, especially workers of color and young adults. They also aim to support a diverse set of innovators and entrepreneurs.
"Many young workers were struggling with displacement and facing barriers to gaining high-demand skills before the recent economic downturn that was spurred by COVID-19 — which has only exacerbated problems for many individuals," says Allison Gerber, a senior associate with the Casey Foundation. "We hope young people in particular will benefit from fresh, innovative workforce-training ideas that can be quickly scaled and help them gain necessary skills in an economy transformed by technology, automation and other factors."
XPRIZE Rapid Reskilling
Teams selected to participate in the XPRIZE Rapid Reskilling competition — which will span two and a half years — will work with local workforce development boards and employers to test solutions they've developed to quickly retrain unemployed workers for high-demand jobs that pay family-sustaining wages. XPRIZE, which will run the contest, encourages diverse and inclusive teams made up of people of color and those who come from low-income backgrounds — and for participants to tailor their solutions to help those populations.
Teams that demonstrate they can train 500 workers in half the time that's standard for their selected occupations and industries will then seek to place workers with employers and help to keep them retained for at least 90 days. From there, judges will ask the most successful teams to demonstrate that their models and strategies can be adopted widely by having them attempt to rapidly train and place an additional 5,000 workers in three separate industries.
XPRIZE plans to announce winners in early 2023, with the first-place team receiving $1.5 million and second- and third-place teams splitting $500,000. An additional $3 million will be awarded to fund teams' work throughout the competition.
Teams — which can be made up of individuals of all backgrounds — can register at no cost by September 30. Applicants who miss that early registration deadline must provide team details and pay a registration fee of $250 by November 20. XPRIZE will launch a submission process for teams' proposals that outline their strategies and business plans starting in September and ending November 30.
Find detailed information here.
MIT Solve: Reimagining Pathways to Employment in the U.S. Challenge
The Reimagining Pathways to Employment in the U.S. Challenge aims to identify and support promising ideas to help workers assess their skills and find work in high-growth industries — with up to $625,000 in prize funding available.
Applicants with solutions that focus on non-coastal states or on expanding racial equity are encouraged to participate. Among other things, the initiative — run by MIT Solve in partnership with the Morgridge Family Foundation and New Profit — calls on individuals or teams to submit solutions that:
increase access to quality, affordable educational and training opportunities, particularly for those who are unemployed or seeking work;
create training programs that emphasize competency, continued learning and gaining credentials;
ensure education providers and workforce development programs connect their services to employer and industry needs, and are able to serve the needs of diverse workers; and
support Black, Indigenous and Latino innovators, who often receive little funding from the nonprofit and private sectors.
Applicants can find submit proposals by November 9.
Learn about how philanthropy can support workers in a transforming economy
This post is related to: