Connecting Workforce Professionals With Local Employers for Sustainable Employment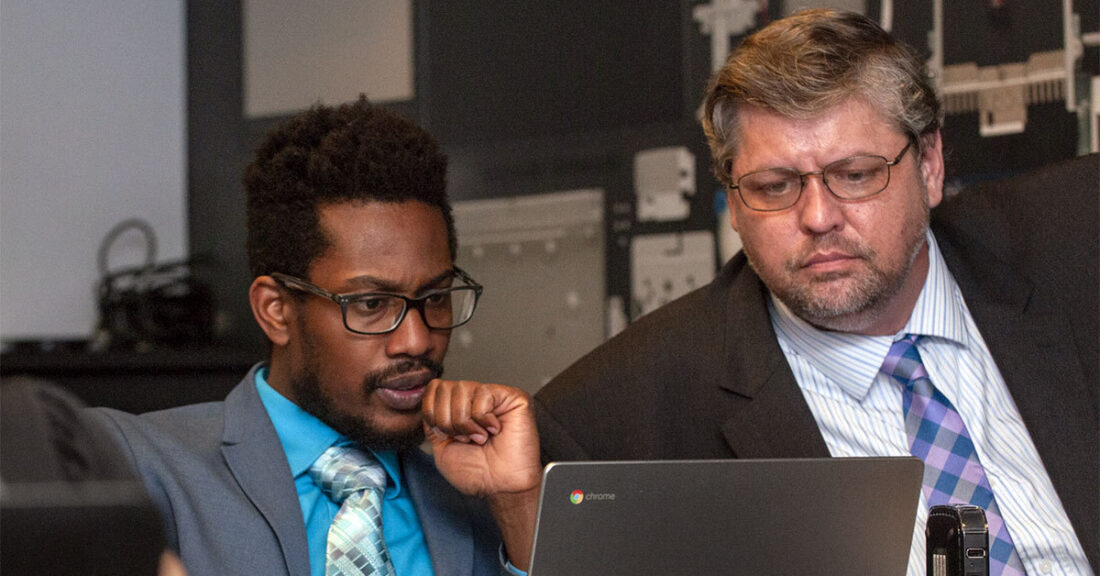 A new tool kit, funded in part by the Annie E. Casey Foundation, guides workforce development professionals on building ties with employers so they can work collaboratively to help people find sustainable employment and meet local hiring needs.
Drawing on the experience of twelve workforce organizations in Chicago, the Reimagining Employer Engagement tool kit provides workforce professionals with resources to expand their capacity and demonstrate the value their services bring to employers. The tool kit, released by Reimagine Retail Chicagoland, a collaborative employment initiative funded by the Aspen Institute with support from the Walmart Foundation, focuses on retail and related businesses, though its lessons can be applied to any industry.
"It's critical that workforce training professionals show employers the value of their talent development services in order to increase employer hiring and retention of untapped populations," says Patrice Cromwell, Casey's director of youth economic opportunity.
The tool kit starts with recommendations for workforce professionals on how to build a network of employers to partner with and suggestions for researching local job trends, including:
use social media, such as LinkedIn, Facebook, Twitter and Instagram to stay connected with employers and economic development groups;
develop relationships with local chambers of commerce and key business and government leaders who can provide information on local hiring;
read local newspapers and business journals that announce job openings, industry trends and other workforce news; and
review employment data from local and federal agencies, such as Bureau of Labor Statistics.
Next, the publication offers tips for pitching workforce services to employers, including:
focus on the value your organization provides employers, such as recruitment services and training, and not just how the organization helps job seekers;
quantify your value and communicate it to employers by analyzing how many hours — and how much money — they can save by using your services;
avoid using workforce jargon with employers, such as "soft skills," "wrap-around services" or "upskilling," and opt for plain language; and
develop a script for communicating to employers that explains the group's services and emphasizes the importance of quality jobs.
Finally, the document provides guidance on maintaining relationships with employers, such as:
invite employers to key events, including board meetings, galas and trainings — and allow them to speak and participate;
provide employers timely information about their industry, the local job market and competitor practices; and
recognize employers by sending thank you notes, honoring them with awards and promoting their accomplishments on social media.
"We believe this tool kit will be a good launching point for workforce development professionals in their efforts to build strong connections with their local business communities," Cromwell says. "Collaboration with workforce professionals can open up conversations with employers on job quality and workplace practices — topics that can help them attract and retain talent as well as increase employee motivation and productivity."
Learn about a national youth workforce apprenticeship program funded by the Casey Foundation
This post is related to: