Family First Prevention Services Act Will Change the Lives of Children in Foster Care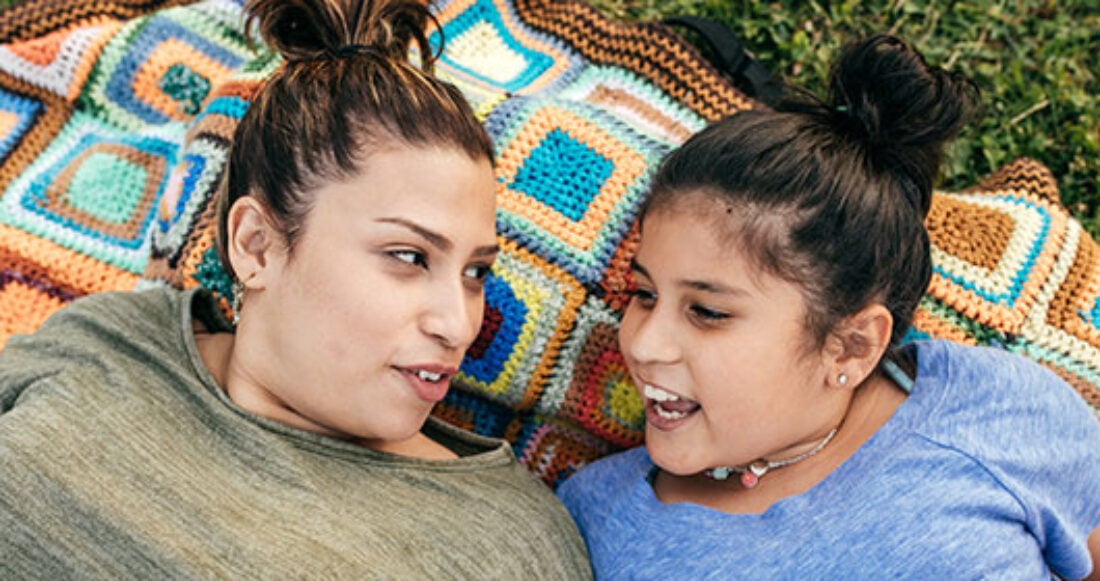 These are uncer­tain times in Wash­ing­ton, D.C., with a brief shut­down of the fed­er­al gov­ern­ment in the first hours of Fri­day being the lat­est sign of con­tin­ued tur­bu­lence. But some­times out of unusu­al cir­cum­stances can come unusu­al break­throughs, and one came last week: leg­is­la­tion with bipar­ti­san sup­port tucked into the bud­get bill that we think will have a major pos­i­tive effect on the lives of children.
The final spend­ing bill approved by both hous­es of Con­gress and signed by the pres­i­dent Fri­day incor­po­rates the Fam­i­ly First Pre­ven­tion Ser­vices Act (FFP­SA) — a piece of leg­is­la­tion for which hun­dreds of orga­ni­za­tions focused on the well-being of chil­dren, and both Demo­c­ra­t­ic and Repub­li­can law­mak­ers, have expressed support.
On behalf of the Annie E. Casey Foun­da­tion, I am pleased to join with many oth­ers in applaud­ing Con­gress for act­ing in a way that will keep more fam­i­lies togeth­er. Years ago, Jim Casey estab­lished the Foun­da­tion named for his moth­er to focus on a pow­er­ful truth: chil­dren do best in fam­i­lies. FFP­SA is one of the most impor­tant pieces of leg­is­la­tion in this domain in at least two decades.
FFP­SA will restruc­ture how the fed­er­al gov­ern­ment spends mon­ey on child wel­fare — in large and small ways that stand to improve chal­leng­ing con­di­tions that pre­vail today. For exam­ple, this leg­is­la­tion makes avail­able ear­li­er in the process some fed­er­al mon­ey that agen­cies used to have to wait to spend on fos­ter care. Now it can be spent on crit­i­cal ser­vices that can pre­vent the need for fos­ter care — from in-home train­ing and fam­i­ly ther­a­py to men­tal health and sub­stance abuse programs.
The leg­is­la­tion will also ensure more chil­dren in fos­ter care are placed with fam­i­lies by direct­ing fed­er­al reim­burse­ments to sup­port place­ments in fam­i­lies and end­ing reim­burse­ments when states inap­pro­pri­ate­ly place kids in group facilities.
These are evi­dence-based approach­es informed by the expe­ri­ences of case­work­ers, par­ents and chil­dren them­selves. We know from the data that kids have the best chance to thrive if all pos­si­ble strate­gies for keep­ing them with their fam­i­lies or in fam­i­ly set­tings are explored. Near­ly half a mil­lion chil­dren are in fos­ter care in the Unit­ed States today, a num­ber that is at grave risk of increas­ing in the short and medi­um term because of the opi­oid crisis.
Con­gress took a step toward doing right by these kids, and chil­dren who are at risk for place­ment, with the pas­sage of FFP­SA. Of course, these remain plans on paper, dol­lars yet unal­lo­cat­ed, chil­dren still await­ing the help rather than receiv­ing it. It is essen­tial that the fed­er­al gov­ern­ment and the states work togeth­er to imple­ment FFP­SA effec­tive­ly and efficiently.
The Casey Foun­da­tion stands ready to con­tribute to suc­cess­ful imple­men­ta­tion. Our evi­dence-based prac­tice work can inform process­es relat­ing to the pre­ven­tion of unneed­ed place­ments, and we are pleased to pro­vide finan­cial sup­port for the Chil­dren Need Amaz­ing Par­ents (CHAMPS) cam­paign, whose approach­es pro­mote the high­est qual­i­ty of fos­ter par­ent­ing for those chil­dren who can­not remain with their birth fam­i­lies. The Foun­da­tion's Child Wel­fare Strat­e­gy Group will work with agen­cies and oth­er stake­hold­ers that seek guidance.
So there is much work ahead. For now, we should cel­e­brate a long-await­ed, touch­stone moment in the con­tin­u­ing work to make chil­dren's lives bet­ter in the Unit­ed States.