Five Questions with Casey: Paula Young on the Importance of Engaging Youth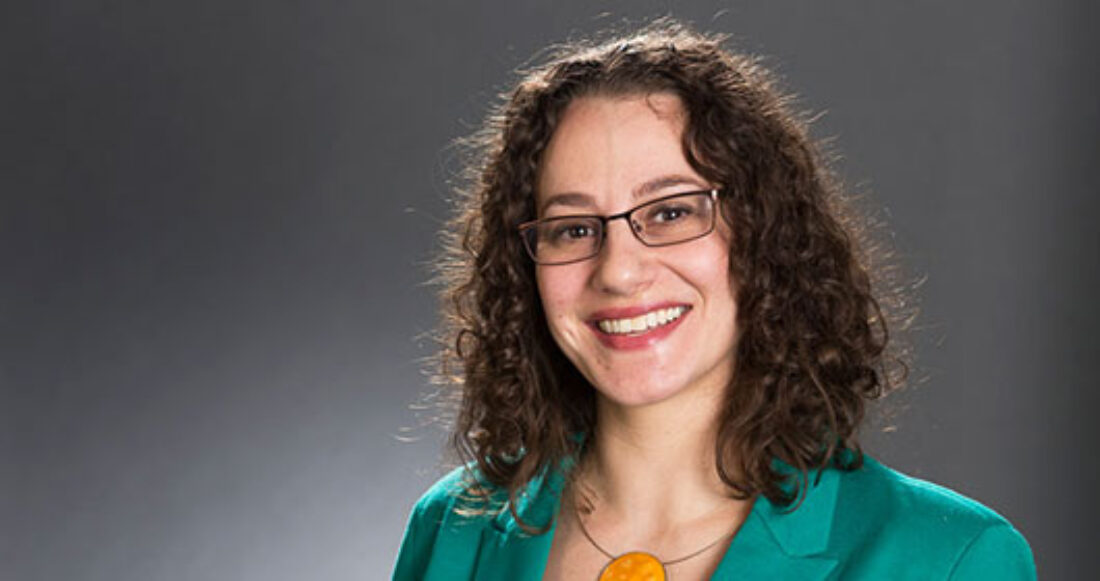 As a senior associate for youth engagement for the Casey Foundation's Jim Casey Youth Opportunities Initiative, Paula Young works to connect young people to authentic partnerships with caring adults and ultimately empower youth to direct their futures and advocate for system change.

Prior to this role, Young oversaw Child Welfare Strategy Group's race disparity portfolio and child welfare agency assessment process at the Foundation. Young also has worked with the Jim Casey Youth Opportunities Initiative in Michigan, where she facilitated a statewide youth leadership board and developed policy for older youth in care. She holds a master's degree in urban planning from the University of Michigan and a bachelor's degree in social work from the University of Pittsburgh.
In this Five Questions edition, Young shares why it's important to engage young people in decisions that affect their future.
Q1. What does youth engagement mean in child welfare?
"Nothing about us, without us" is our guiding principle. True youth engagement in child welfare brings young people to the table to discuss policy and practice. It means adults and youth are partnering together to advocate for trauma-informed and relationship-driven policy reforms. On a personal level, youth engagement also means involving young people in decisions that affect their future. They need to have a say in their individual case plans and permanency goals. Oftentimes, these plans are template driven and fail to capture important details about each person's specific circumstances. And when a young person's voice is absent from these important conversations, it's unlikely that her or she will be committed to seeing a plan through.
Q2. Why is youth engagement critical to children and young people in foster care?
Empowering young people to advocate for themselves fosters community advocacy and civic engagement. Even more, when we tap into a young person's direct experience, expertise and wisdom, it alters the outcome. We see better results and a bigger impact when young people are engaged and heard.
Q3. What drew you to do this type of work?
I grew up on the South Side of Chicago as a white Jewish girl in a predominantly black school. Every day, I saw and heard examples of how institutional racism and inequity affected young people and how my white privilege provided me with different opportunities. I also attended a synagogue that focused on social justice and encouraged us to help create a better world. Working to improve outcomes in child welfare is about changing our values and ensuring that the most underserved children and families have access to the resources they need to be healthy, whole human beings and to create healthy communities. To do this correctly, we need to listen to and draw from the direct experiences of those we serve.
Q4. How does the Jim Casey Youth Opportunities Initiative engage young people?
Our mission is to ensure that young people successfully transition from foster care to adulthood. Locally, sites give young people an opportunity to take on leadership and advocacy roles, such as serving on a youth board. Nationally, we support the Young Fellows Program and Youth Leadership Institute, which bring young people together from across the country to take part in federal policy reform. We incorporate feedback from local sites and Young Fellows into our policy agenda and the strategies we implement. We also work to ensure that youth voices are not tokenized and that young people receive compensation for their time and expertise.
Q5. What advice do you have for caseworkers, advocates, policymakers and others who want to engage young people in their work?
I encourage everyone in this field to listen openly and with the intent to learn and act. Challenge yourself to meaningfully connect with young people and to avoid making assumptions about what you will hear. Allow young people to make mistakes, learn and grow — and be sure they know that they have a solid foundation to return to. Finally: Balance high expectations with compassion and urgency with the patience that working with adolescents requires.
This post is related to:
This post is part of the series: