Helping Young Parents Succeed in College and Life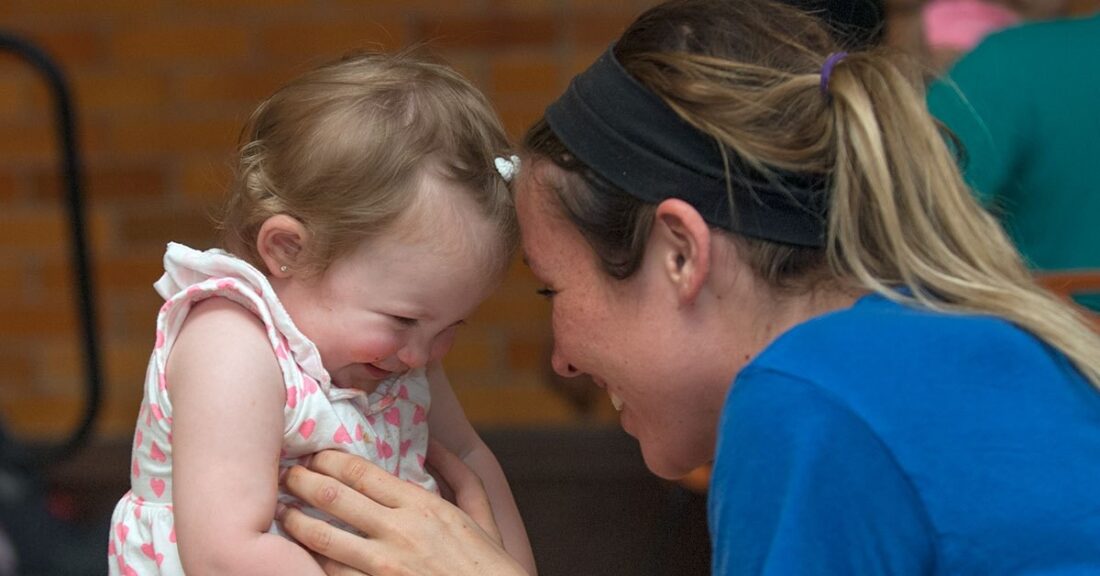 Earning a post-secondary degree can open doors to jobs and careers that pay family-sustaining wages. Yet, for young parents in college, the road to graduation day is particularly challenging.
In this post, the Annie E. Casey Foundation draws on numerous sources — including some efforts it funded — to examine who America's student parents are, where they struggle, and what supports and services they need to succeed.
Who Are Student Parents?
The term "student parents" refers to individuals ages 18 to 24 who are juggling college coursework and raising children.
In higher education, a significant share of students today — more than one in five undergraduates nationwide — are young parents, according to national data cited by the Institute for Women's Policy Research.
Other notable statistics:
There are 3.8 million student parents nationwide.
More than 40% of student parents attend a community college.
Black students are more likely to be parents (33% are) when compared to students of other races.
More than 70% of all student parents are mothers and over half of these women are single mothers.
Two in every five Black female students are mothers while only about one in every four white and Latina female students are mothers.
The Challenges Student Parents Face
Student parents are 10 times less likely than their childless classmates to earn a bachelor's degree within five years, according to national data. Factors fueling this disparity could include:
Child care hurdles. Child care is expensive. Student parents who work typically spend 14% of their household income — twice what the federal government recommends — on child care, per the Urban Institute. And, since most preschools and daycare facilities are closed on evenings and weekends, when many young parents are in class, family members often play a critical caregiving role.
Unmet needs. Some student parents struggle to afford basic needs, such as food, housing and mental health services. These same parents can also fail to qualify for vital benefits — like food stamps — due to a public program's stringent work requirements. Financial aid and scholarships can offer some relief, but these funds aren't always available or even intended to support entire families.

Competing priorities and schedules. Many young parents maintain jobs in addition to going to college and caring for their children. These parents spend 47 hours a week, on average, working and in school, according to an Urban Institute report.

A sense of disconnection. Student parents also report facing stigma and isolation on campus. They speak of struggling to fit in and find common ground with classmates who aren't parents.
The benefits of Helping Student Parents Graduate
Many states are seeking to boost college completion rates as a means of building a workforce that can meet the demands of a changing economy. Supporting the academic success of student parents is key to meeting this goal.
Data indicates that student parents with higher levels of education are more likely to succeed financially. Take single mothers, for example. Moving from a high school diploma to an associate's degree increases their average lifelong earnings by $256,000. This difference jumps to $625,000 for single mothers with a bachelor degree. Unsurprisingly, researchers have found that single mothers with advanced degrees tend to pay more in taxes and rely less on government assistance programs.
How to Help Student Parents Thrive

Policymakers and college campuses both have a role to play in supporting the success of student parents. Some strategies worth considering include:
Improving access to child care. To expand child care access, policymakers can increase subsidy programs and other supports to help student parents afford quality, convenient programs. Colleges can also establish or grow on-campus child care offerings for student parents.
Expanding programs that help students meet basic needs. Policymakers can strike restrictive work requirements from public benefits programs. Colleges can offer financial aid and scholarship programs that cover the needs of student parents, including expenses related to raising their children. Schools can also adopt wraparound services that assist student parents in accessing housing, food, transportation, mental health care and support groups.
Supporting flexible schedules. Educational institutions should offer evening, weekend and online courses. With more opportunities to learn, student parents can better manage life's multiple, competing priorities.
Leveraging data. Schools should seek to understand the parenting status of their students and customize services accordingly. Younger student parents, especially, could benefit from advising and mentoring that supports their academic and career choices.
This post is related to: