How Colleges Can Promote Equity to Support Low-Income Students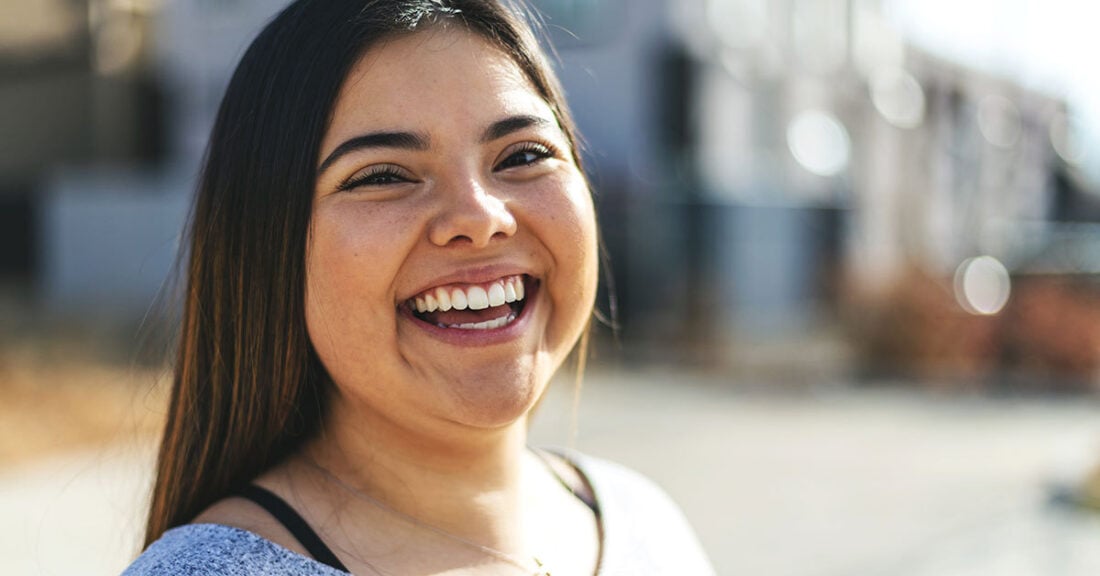 Earning an advanced degree opens doors for low-income working students, connecting them to family-supporting wages and greater financial stability. A new report, funded by the Annie E. Casey Foundation, explores the role of colleges in supporting these students and their success.
The report, Building Equity by Supporting the Whole Student, shares finding from interviews with more than 80 students, administrators, faculty and staff across two community colleges in Washington state. The researchers — a team from Mathematica and the Insight Center for Community and Economic Development — examined how the institutions promoted equity, inclusion, cultural change to better support underserved students of color.
This work exposed inconsistent understandings of equity among school leaders as well as insufficient institutional approaches for meeting student needs.
A shared vision
The report defines equity on college campuses as an environment where all students have the support they need to be successful.
College leaders should forgo a one-sized-fits-all approach to building equity and consider the full spectrum of student needs, backgrounds and identities, particularly in the context of race and ethnicity. When leaders listen to and consider student perspectives and experiences — and they are aligned in their vision for equity and their plan to pursue it — they can more effectively and efficiently help students of color succeed.
Support beyond the classroom
The study also calls attention to root issues that can prevent students of color from realizing their full academic potential. It proposes solutions such as:
Culturally responsive programming, which can foster sense of belonging on campus — a key factor in student success — by uniting classmates of similar backgrounds and identities.
Supporting basic needs, such as access for reliable transportation or healthy food.
Individual staff members, the researchers note, can play a critical role in helping students identify and overcome root issues. Yet, this connection is cut whenever a staff member changes roles or leaves the institution.
Advice for the field
The report shares recommendations rooted in the equity-building efforts of both community colleges and applicable to the broader higher education landscape. It encourages colleges and leaders to:
Define equity. Ensure that key stakeholders—faculty, students and staff—have shared goals for and definitions of equity.
Listen to students. Recognize their perspective and respect their full range of strengths and needs.
Support the whole student. Help students fulfill their basic needs, connect with faculty and staff and access culturally relevant programming that fosters their sense of belonging on campus.
"This research shows that achieving equity requires targeted approaches geared to root causes and a thorough understanding of the diverse groups of students most in need of services," said T'Pring Westbrook, a senior research associate at the Casey Foundation who commissioned the case studies. "The best way to get that understanding is by listening to students, engaging them through trusted relationships and paying attention to their experiences."
An added hurdle: promoting equity during a pandemic
As the economic fallout of the COVID-19 pandemic continues, colleges must stay attuned to students' basic needs, the report notes. Low-income students may struggle to pay for housing, food and books. Less obvious, though, are how a student's race, sexual or gender identity, and documentation status can affect their sense of safety and success on campus. As a result, college leaders must understand the impact of systemic racism and consider how policies and public health restrictions may modify student services.
About the Working Students Success Network
Now under the auspices of the Holistic Students Support approach, the Working Students Success Network (WSSN) was created in 2014 by Achieving the Dream (ATD), with funding from the Casey Foundation and others. The initial WSSN spanned 19 community colleges across California, Washington, Virginia and Arkansas that each strove to level the playing field for economically disadvantaged students on college campuses, including students of color and student parents. WSSN incorporated support across three main areas: employment and career advancement, income and work support and financial services and asset building.
Learn more about the Casey Foundation's efforts to help working students succeed
This post is related to: