JDAI's Deep-End Sites Safely and Significantly Reduce Rates of Youth Confinement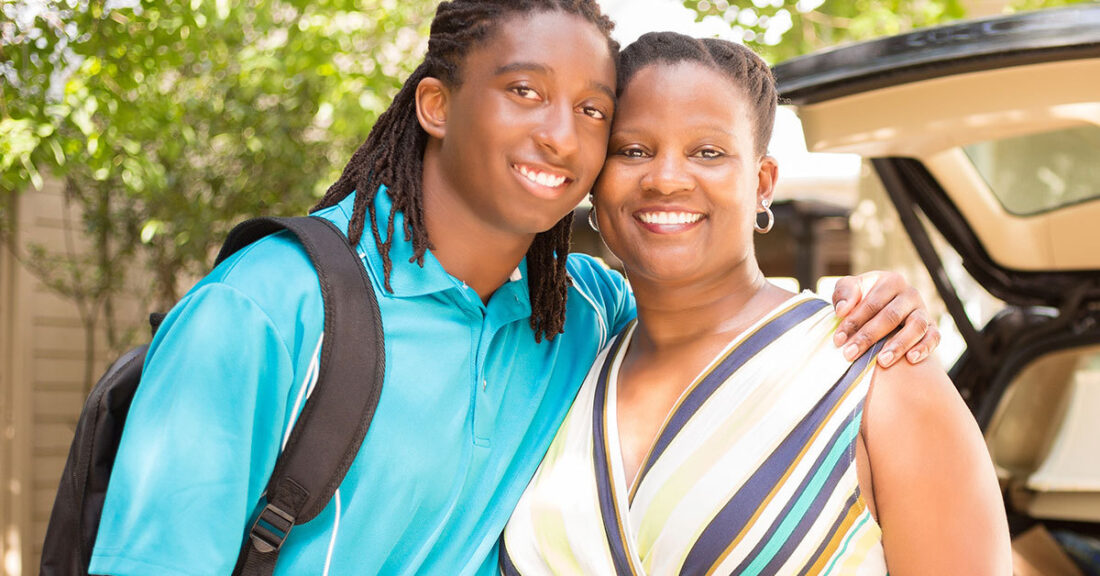 Juvenile justice jurisdictions participating in the Annie E. Casey Foundation's Deep-End Initiative have outpaced reductions in confinement at the national level, according to a new report. These results offer early evidence that communities can preserve public safety and hold youth accountable while helping to ensure that young people, especially youth of color, can recover from their mistakes and make a healthy transition into adulthood.
Read or download Leading With Race to Reimagine Youth Justice
The term "deep end" describes the range of residential institutions to which young people may be sentenced (or, in juvenile court terms, "disposed") as a consequence of delinquency. The term also evokes the unfortunate reality that youth who are plunged into the deep end of the system often find it difficult to get out. Racial and ethnic disparities are also highest at this phase of juvenile justice system involvement, according to research.
Study after study has shown that these prison-like settings are no place for kids. The spread of COVID-19 within facilities adds to the urgency of keeping young people out of institutions and underscores the importance of sharing strategies to safely achieve this goal. "COVID-19 raises the stakes for juvenile justice agencies to avoid unnecessary confinement"," says Nate Balis, director of the Foundation's Juvenile Justice Strategy Group. "It pushes systems to rethink who needs to be in facilities in the first place."
The report, Leading with Race to Reimagine Youth Justice: JDAI's Deep-End Initiative, documents the decline in out-of-home placements among deep-end sites and explains how 12 sites across the country are keeping more young people at home, safe and connected to positive activities and caring adults. This work builds on JDAI®, which originally focused on reforming detention — or the front end of the juvenile justice system.
Why juvenile justice systems should focus on youth of color
Crime has plummeted nationally for more than two decades, but the large reduction in the overall number of young people behind bars obscures a sobering reality: The odds remain high that a young person charged with a crime will be locked up, especially African American, Native American and Latino boys. In 2017, the most recent year for which national data is available, nearly 70,000 young people were removed from their homes and placed in juvenile facilities. African American youth were more than four times as likely to be confined as their white peers, based on this data.
Casey asks sites to focus first on youth of color — the young people systems are most likely to place.
"It is time for the field to reject the fiction that a rising tide lifts all boats," says Danielle Lipow, a senior associate in the Foundation's Juvenile Justice Strategy Group. "Decades of reform have proved that race-neutral approaches do not and cannot close the opportunity gap between white youth and youth of color.
Sites have made significant gains in equity, outpacing national trends
Participating sites have committed to recognizing and offsetting the structural, institutional and systemic racial and ethnic inequities in their own systems. As of 2017, the most recent year for which comparable data is available nationally, the deep-end sites had substantially outpaced the national average in reducing out-of-home placements for African American youth. Reductions in the initial deep-end sites ranged from 43% to 67% from 2012 to 2017, compared with a 22% decrease at a national level. From 2014 to 2017, deep-end sites reported reductions in placements for African American youth of at least 25% and as high as 65%, while this same statistic fell by only 8% nationally over the same period.
Strategies to promote racial equity in juvenile justice
The report describes the three primary strategies sites use to move toward data-driven, meaningful reforms. These are:
Create a visual map of the system to identify when and how young people get community-based opportunities — rather than confinement — to recover from their mistakes. Explore whether youth of color and white youth have equal access to these opportunities.
Establish a comprehensive baseline from which to measure progress by counting all instances of out-of-home placement, disaggregated by race and ethnicity.
Design and implement targeted reforms focused in five key areas: 1) community engagement; 2) diversion; 3) probation practice; 4) family engagement; and 5) disposition (sentencing) decisions. In Ramsey County, Minnesota, home to St. Paul, for example, community members play leading roles in important collaborative bodies, including the JDAI leadership group and the committee responsible for recommending programmatic alternatives to incarceration.
Reforms have succeeded in a wide variety of jurisdictions
Through the pilot, the Foundation sought to demonstrate that deep-end reforms could succeed in jurisdictions that vary in size, culture and demographics. The 12 participating sites are located across the country, including both coasts, the Midwest and the Southwest.
"The Deep-End Initiative has shown that communities large and small, urban and rural, can make progress in reducing confinement for young people and equipping them for a brighter future," says Balis. "There's no better time for jurisdictions to adopt these approaches to help keep their own young people healthy and headed toward a better path."
Related resources on reducing youth incarceration
This post is related to: