New Report Documents Continuing Rampant Maltreatment of Incarcerated Youth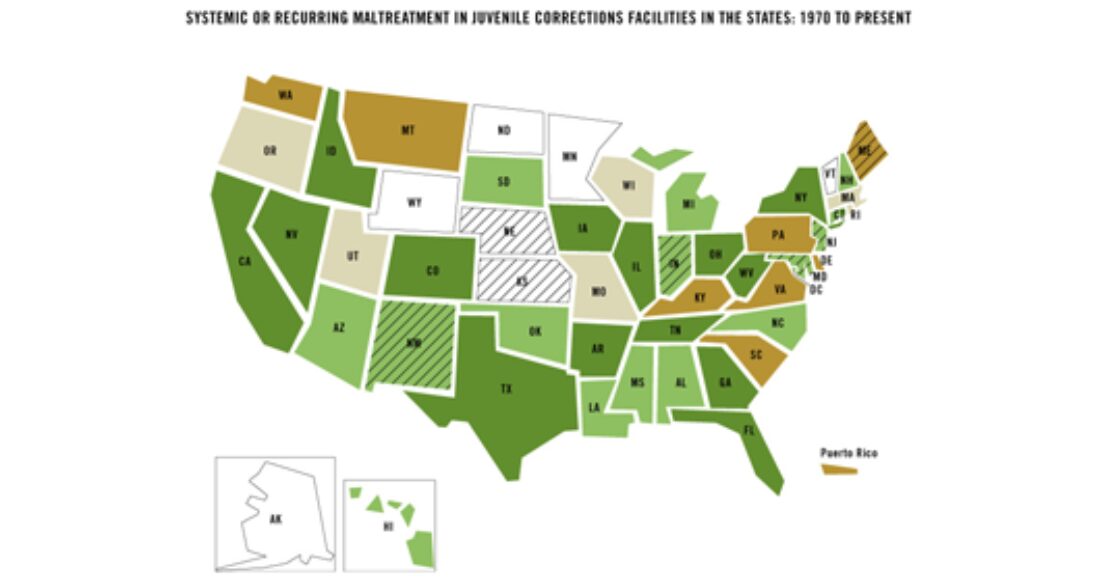 In its 2011 report, No Place for Kids: The Case for Reducing Juvenile Incarceration, the Annie E. Casey Foundation showed that heavy reliance on correctional confinement frequently exposes youth to severe maltreatment. Casey uncovered clear evidence of recurring or systemic maltreatment of incarcerated youth in the vast majority of states since 1970 — and in 22 states plus the District of Columbia since 2000.
In a new report released on Wednesday, the same day as Casey CEO Patrick McCarthy delivered a powerful TEDxPennsylvaniaAvenue talk on juvenile incarceration, the Foundation has updated those findings.
The news is not good.
In the nearly four years since No Place for Kids was published, new revelations have emerged in America's juvenile corrections facilities documenting continued widespread physical abuse and excessive use of force by facility staff; an epidemic of sexual abuse; rampant overreliance on isolation and restraints; unchecked youth-on-youth violence; and frequent violence against staff.
All told, Maltreatment of Youth in U.S. Juvenile Corrections Facilities finds that systemic maltreatment has now been documented in the state-funded juvenile corrections institutions states of 29 states since 2000 — a substantial jump from the 22 identified in No Place for Kids. In addition, widespread maltreatment has continued in many states where No Place for Kids had already documented recent maltreatment.
Learn about maltreatment in your state
The new report also details the most recent evidence about the incidence of sexual abuse in America's youth facilities, and it documents a growing consensus that solitary confinement – still widely employed in many juvenile facilities – is dangerous, counterproductive and unsuited for use with youth.
In conclusion, the report argues that the continuing stream of maltreatment revelations since 2011 "should remove any remaining doubt that large conventional juvenile corrections facilities — or plainly stated, youth prisons — are inherently prone to abuse. Given public officials' inability to prevent maltreatment, or even to clean up youth prisons where inhumane conditions are revealed, it seems difficult to argue that confinement in these institutions offers a safe approach for rehabilitating delinquent youth."

"Juvenile justice systems nationwide must make every effort to eliminate inappropriate or unnecessary reliance on confinement," the report finds, and they "must abandon the large training school model [and] reform, reinvent and/or replace their facilities to ensure safe, healthy and therapeutic care for the small segment of the youth population who truly require confinement."