Latinos In Action: Building College and Career Skills Through Leadership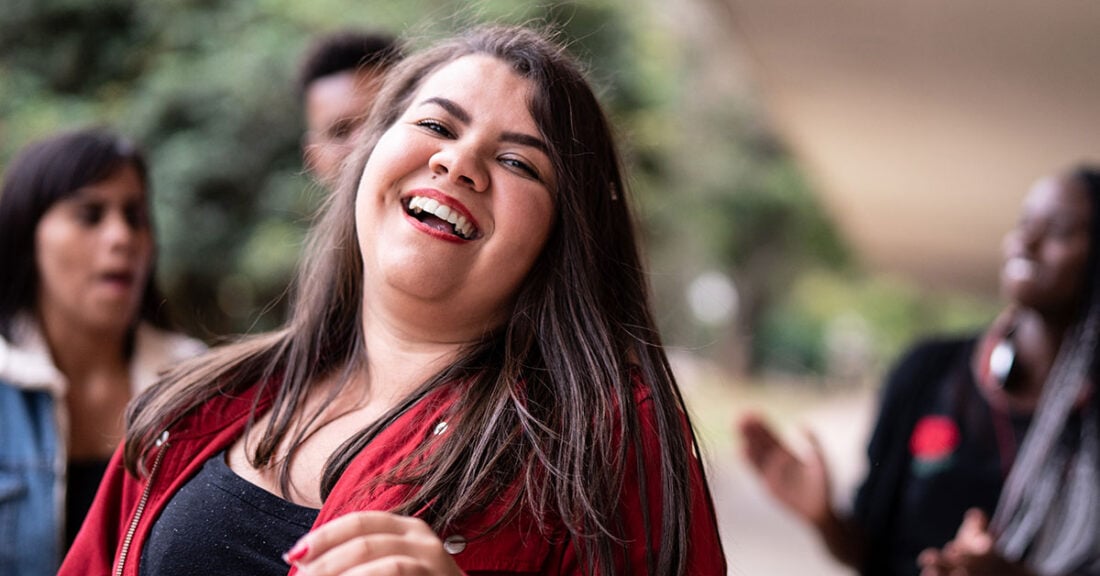 Personal assets, excellence in education, service and leadership. These are the four pillars of Latinos In Action (LIA), an organization working to position Latino students in the United States for graduation and opportunity. LIA reaches more than 8,000 students through a yearlong elective course offered at middle, junior high and high schools. The organization is driven by one purpose: empowering Latino youth to lead and strengthen their communities through college and career readiness.
LIA is one of the Annie E. Casey Foundation's Expanding Evidence grantees, organizations dedicated to people of color that are being equipped with tools to build evidence of their effectiveness. Since receiving funding and technical assistance from Casey in 2016, LIA has strengthened its program fidelity, assessment measures and performance management.
"This is one of very few programs developed for people of color by people of color, and that's part of what makes it so powerful," says Ayo Atterberry, senior associate at Casey and manager of the LIA grant. "LIA brings Latino students together, and it helps them overcome a system that bogs them down."
LIA started in 2001 at a school in Utah. By the fall of 2020, LIA will reach 241 schools across 13 states. "Casey gave us the discipline we needed to focus on the most important aspects of our mission and do them really well," says Jose Enriquez, founder and CEO of LIA.
Developing an evidence-based curriculum
The LIA course is founded on three core components:
College and career readiness, preparing students for postsecondary education and careers with clear action steps and relevance to their cultural background.
Leadership development, offering real-life leadership experiences to help students gain the skills they need to excel.
Literacy tutoring, matching students with elementary schoolers to mentor and tutor, doubling the program's reach.
Establishing the tools and measures of change
Casey's technical assistance has helped create tools to measure how well program staff are communicating what LIA calls its "four essentials," says Richard Thomas, chief academic officer of LIA. "With those tools, LIA now has a system in place to evaluate and improve program efficacy at the teacher level — and prepare students for future success."
Using pre- and post-program student surveys, LIA identifies gains in student leadership skills, self-worth and "connectedness" to their teachers and schools. Improvement was particularly evident for participants in LIA's annual Youth Leadership Boot Camp. When rating their confidence levels for leading in their classes, schools and communities, the average score rose from 3.8 (average confidence level) to 4.3 (strong confidence level). Ninety-seven percent reported that the camp's workshops were moderately or very influential on their knowledge and skills of specific leadership qualities. When asked if LIA should continue the camp, 100% responded yes — indicating a strong program and validation to expand.
Building structures and narratives of success
LIA practices an asset-based approach that recognizes strengths rather than shortcomings. "We teach Latino students coming into the classroom that they bring cultural and linguistic values and assets with them, and we let them know that we need them in our schools," says Thomas.
Ninety-eight percent of LIA students graduate from the program. Many go on to successfully complete postsecondary education and earn wages higher than the national average. "Casey has given us a structure that we can use to articulate the value of our program," says Thomas. A strong vocabulary and data set provides LIA leadership with the tools they need to tell their story — and reach more Latino students.
This post is related to: