Legal Considerations for Successful Youth Diversion Programs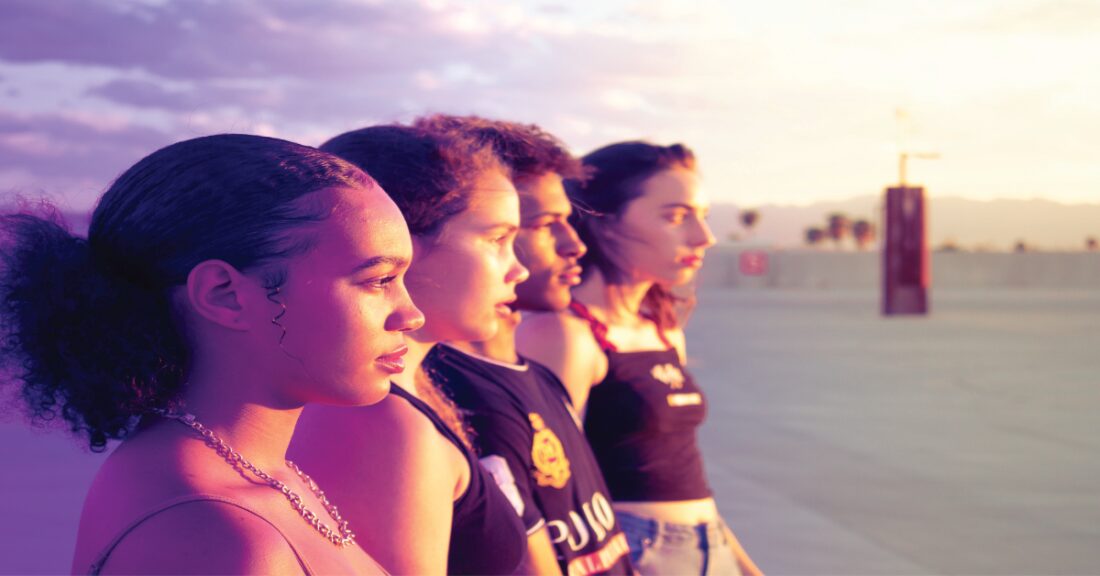 The UCLA School of Law Crim­i­nal Jus­tice Pro­gram has released a tool kit to help juris­dic­tions cre­ate and imple­ment youth diver­sion pro­grams. Address­ing Legal Issues in Youth Diver­sion: A Toolk­it offers rec­om­men­da­tions so com­mu­ni­ties can proac­tive­ly — and suc­cess­ful­ly — address many of the com­mon legal and pol­i­cy issues they are like­ly to face when imple­ment­ing diver­sion programs.
---

Youth diver­sion pro­grams use approach­es that steer youth away from the legal sys­tem and into com­mu­ni­ty-based, sup­port­ive ser­vices in lieu of for­mal court processing.

---
The Annie E. Casey Foun­da­tion and the Lib­er­ty Hill Foun­da­tion fund­ed the cre­ation of the tool kit. Casey has called for juris­dic­tions to sig­nif­i­cant­ly expand their use of diver­sion and address typ­i­cal ado­les­cent mis­be­hav­ior out­side of the court system.
"Diver­sion from courts to com­mu­ni­ty-based respons­es pro­vides a much faster, more tai­lored response to a young person's actions than the court sys­tem can," says Jaqui­ta Mon­roe, a senior asso­ciate at the Foun­da­tion. ​"Young peo­ple can get stuck in the jus­tice sys­tem, which cre­ates greater prob­lems for them rather than help­ing them learn from their mistakes."
What's in the Juve­nile Diver­sion Tool Kit
Address­ing Legal Issues dis­cuss­es legal con­sid­er­a­tions at the cre­ation and imple­men­ta­tion stages of juve­nile diver­sion pro­grams, includ­ing restora­tive jus­tice. Its analy­sis draws from the Crim­i­nal Jus­tice Program's work to imple­ment diver­sion pro­grams in Los Ange­les Coun­ty. There, eli­gi­ble youth are divert­ed to com­mu­ni­ty-based ser­vice providers, either before arrest or at the pros­e­cu­to­r­i­al lev­el, with the goal of reduc­ing their involve­ment in the jus­tice sys­tem. The tool kit's rec­om­men­da­tions cov­er the fol­low­ing areas:
Net-widen­ing: Lim­it diver­sion pro­grams to just those youth who would have oth­er­wise been referred to pro­ba­tion or juve­nile court to pre­vent the inad­ver­tent expan­sion of the juve­nile legal system.
Statute of lim­i­ta­tions: Make poli­cies flex­i­ble in tim­ing to give youth the best pos­si­ble chance of com­plet­ing diver­sion based on their indi­vid­ual needs.
Mem­o­ran­da of under­stand­ing: In a con­trac­tu­al agree­ment, lay out the respon­si­bil­i­ties of each part­ner in a diver­sion program.
Con­sent: Con­sid­er a pol­i­cy that allows a youth to select a sup­port­ive adult — they don't have to be a par­ent or guardian — to autho­rize the youth's enroll­ment in a diver­sion program.
Con­fi­den­tial­i­ty: Devise pro­to­cols that adhere to state law and ful­ly pro­tect young people's privacy.
Man­dat­ed report­ing: Assess the legal duty to report alleged cas­es of child abuse or neglect care­ful­ly, includ­ing whether implic­it or explic­it bias­es may be present in a ser­vice provider's deci­sion to report.
Mul­ti­ple charges: Advo­cate for poli­cies that allow youth who have been arrest­ed mul­ti­ple times to still have access to diver­sion programs.
The tool kit also has a sec­tion on legal con­sid­er­a­tions for youth and their fam­i­lies. A juve­nile arrest can raise numer­ous ques­tions about con­se­quences relat­ed to a diver­sion refer­ral, such as record seal­ing or civ­il legal issues, regard­less of whether the youth is processed through the juve­nile legal sys­tem. It is imper­a­tive that diver­sion pro­grams have resources to help youth nav­i­gate these entan­gle­ments. The author rec­om­mends that juris­dic­tions estab­lish a part­ner­ship with a legal ser­vices provider for that purpose.
"By using this tool kit, juris­dic­tions can ben­e­fit from the lessons we learned through col­lab­o­ra­tive work in Los Ange­les Coun­ty with the agency respon­si­ble for advanc­ing youth devel­op­ment, young peo­ple, com­mu­ni­ty mem­bers and oth­er stake­hold­ers," said Leah Gasser-Ordaz, the report's author and youth jus­tice pol­i­cy lead at the UCLA School of Law Crim­i­nal Jus­tice Program.
Learn more about how Los Ange­les Coun­ty expand­ed youth diversion
Relat­ed resources:
This post is related to: