Motivational Interviewing Technology Helps Youth Experiencing Homelessness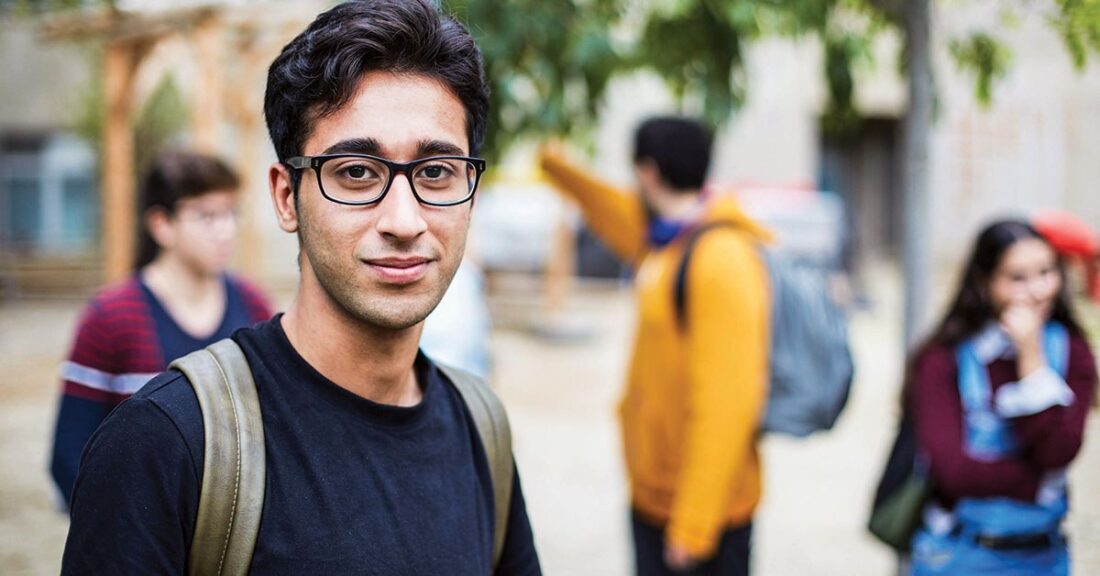 Can artificial intelligence help staff support young people with very real challenges — and provide a tool to significantly improve staff training in an effective technique? Since 2018, the staff at Covenant House New York, New York City's largest service provider for youth experiencing homelessness, have used a counseling and conversational method called motivational interviewing to help residents more readily embrace change. With support from the Annie E. Casey Foundation, Covenant House New York partnered with mental health technology startup Lyssn to make training staff in motivational interviewing easier and more cost effective to help the 1,600 youth who pass through the shelter each year.
Motivational interviewing, a set of techniques for having empathetic conversations, has been shown to be particularly effective in helping youth dealing with depression, anxiety or other mental health issues. By pinpointing their motivations to make change, youth are better positioned to take the necessary steps to realize their goals, big or small. At Covenant House New York, staff across all professional roles — including healthcare professionals, residential advisors, case managers, educators and employment specialists — are trained in the counseling method. "The truly innovative aspect of what Covenant House New York is doing is that everyone understands how to use motivational interviewing," says Cynthia Weaver, a senior associate in Casey's Evidence-Based Practice Group. "There's consistency across all staff, not just healthcare providers, in their approach to encouraging change."
Using artificial intelligence to facilitate training
Executive Director and COO Leslie Abbey implemented motivational interviewing at Covenant House New York because of its effectiveness and its potential to help young people achieve important objectives to facilitate the transition from the shelter — like ensuring they have a place to live and having at least one person outside the organization to whom they can turn for support.
But while the application of motivational interviewing techniques has been shown to confer benefits on youth, it was challenging for Covenant House New York to train new employees in the approach and ensure they were practicing it correctly. One of the biggest hurdles: Traditional training in motivational interviewing requires hours of expert coaching, an especially complicated process to coordinate for staff working evening and overnight shifts.
To overcome this obstacle and to provide continual, robust training, Casey provided a grant so that Lyssn could tailor its motivational interviewing artificial intelligence — originally designed to work with adults — to Covenant House New York's more diverse youth population. By listening to thousands of taped sessions between Covenant House New York staff and young adults, Lyssn's technology now reflects the challenges faced by many Covenant House residents — such as experience with human trafficking, drug use and alienation from family and peers — that weren't captured in Lyssn's original training algorithm.
Lyssn's software, which complies with federal health privacy law, records, transcribes and codes motivational interviewing sessions between Covenant House New York staff and youth. Afterward, Lyssn's algorithms evaluate the interviewer's performance and provide instant feedback on how well they implemented motivational interviewing techniques. Lyssn also created ClientBot, a chatbot app that staff can use to practice their motivational interviewing techniques wherever and whenever they'd like. ClientBot offers four different youth personalities, each programmed to realistically simulate a conversation the practitioner might have with a client, and gives instant feedback to enhance motivational interviewing skills.
"In addition to achieving better outcomes for youth, evidence-based models are helpful in retaining staff because they provide exceptional training," says Abbey. "If you're doing it correctly, there's an ongoing sense of skills development and satisfaction that most of our staff get very excited about."
Improving outcomes for youth with evidence-based models
While Abbey and her team monitor goals for Covenant House New York's wide range of programs, they are just starting to measure the effectiveness of motivational interviewing for their residents. For those measurements to be accurate, it's important that staff are closely adhering to the model of motivational interviewing that was proven effective by researchers and clinicians.
The app enables the staff to gauge their adherence to the model, also known as fidelity monitoring. By measuring their performance and getting feedback on how well they are implementing the counseling techniques, Covenant House New York staff can learn how to improve.
In the future, Weaver hopes to expand this application of motivational interviewing beyond Covenant House to other providers and systems serving young people. Similarly, Abbey hopes the approach will expand across the country to other organizations looking to benefit from motivational interviewing.
"We're using cutting-edge innovations and working with experts in this field, bringing in current research about what works with youth," says Abbey. "We want good things for our youth."
Learn more about the Foundation's investments in technology for evidence-based interventions.
This post is related to: