New Child Poverty Data Illustrate the Powerful Impact of America's Safety Net Programs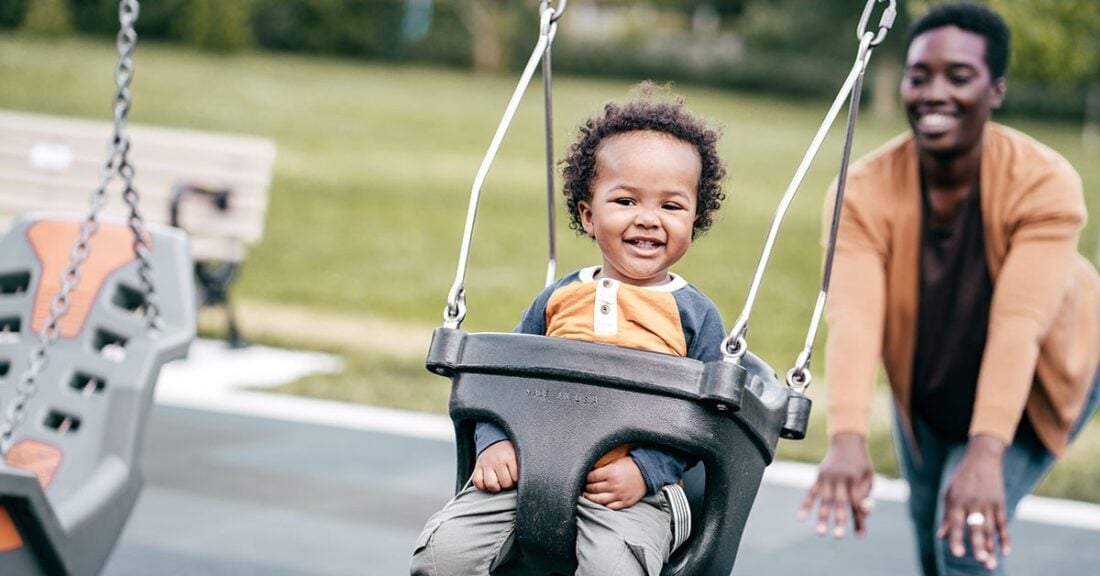 The U.S. Cen­sus Bureau has released the offi­cial pover­ty mea­sure and 2020 Sup­ple­men­tal Pover­ty Mea­sure (SPM) from the Cur­rent Pop­u­la­tion Sur­vey Annu­al Social and Eco­nom­ic Sup­ple­ments. These num­bers pro­vide an ear­ly look at how the pan­dem­ic has impact­ed life — and child­hood — across the country.
Accord­ing to the offi­cial pover­ty mea­sure, over 11 mil­lion chil­dren — 16% of all kids nation­wide — were liv­ing in pover­ty in 2020. This total has increased by more than one mil­lion chil­dren since 2019.
The data also reveal that pover­ty rates remain dis­pro­por­tion­ate­ly high for chil­dren of col­or. Nation­wide, Black (28%), Amer­i­can Indi­an (25%) and Lati­no (23%) kids are more like­ly to grow up poor when com­pared to their non-His­pan­ic white (10%) and Asian and Pacif­ic Islander (9%) peers.
While the offi­cial pover­ty mea­sure defines a family's income as their pre­tax cash earn­ings, the SPM con­sid­ers a broad­er set of resources, includ­ing in-kind ben­e­fits (e.g., food and hous­ing assis­tance), safe­ty net ben­e­fits (e.g., the earned income tax cred­it) and stim­u­lus pay­ments. This expand­ed view enables experts to gauge the effec­tive­ness of inter­ven­tions — such as tax cred­its and trans­fers — in alle­vi­at­ing child poverty.
The 2020 SPM sug­gests that fed­er­al gov­ern­ment stim­u­lus pay­ments and refund­able tax cred­its lift­ed 4.6 mil­lion chil­dren out of pover­ty. Per this esti­mate, just 10% of chil­dren lived in pover­ty in 2020 — a decline of three per­cent­age points and 2 mil­lion few­er chil­dren when com­pared to 2019.
Since its intro­duc­tion in 2011, the SPM rate has always risen high­er than the offi­cial pover­ty rate. This year — for the first time ever — the reverse is true: The offi­cial pover­ty rate is six per­cent­age points high­er than the SPM rate. This dif­fer­ence high­lights the impor­tance of safe­ty net pro­grams in lift­ing chil­dren and their fam­i­lies out of poverty.
More on child pover­ty from the Casey Foundation
Eco­nom­ic well-being indi­ca­tors on the KIDS COUNT® Data Center
Pover­ty Talk: Basic Terms You Need to Know
State Fact Sheets: How Are Fam­i­lies Using the Child Tax Credit?
This post is related to: