New Funds Limit Use of Detention Facilities for Massachusetts Youth and Expand JDAI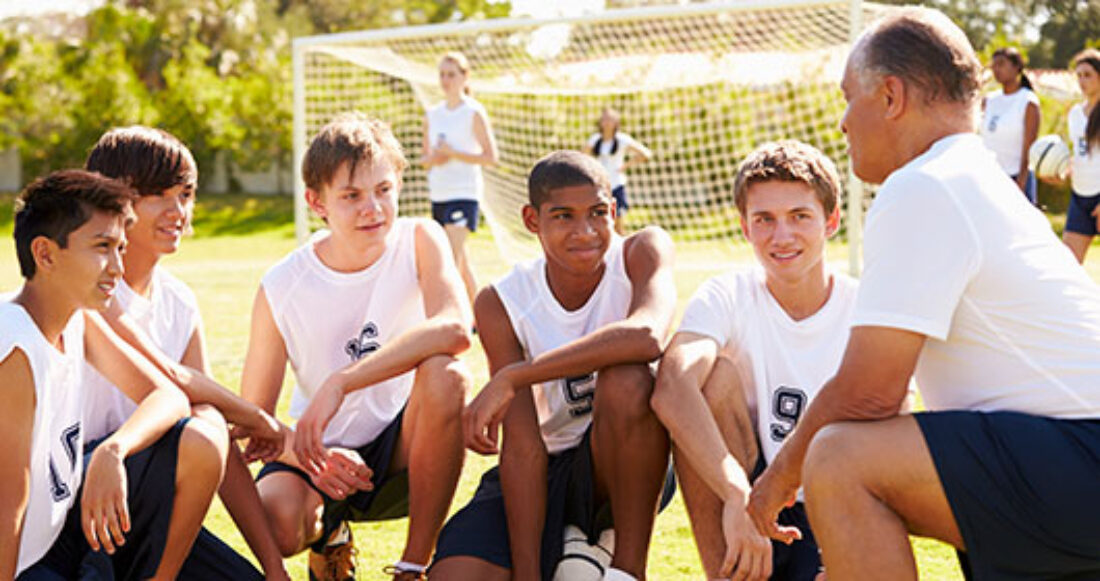 The Boston-based Lookout Foundation, Inc. has awarded the Massachusetts Department of Youth Services (DYS) almost $900,000 to keep low-risk youth out of secure detention facilities while they await their trial hearings and further placement decisions. This three-year grant will expand the work of the Juvenile Detention Alternative Initiative (JDAI) in Massachusetts to reduce reliance on secure pre-trial detention while strengthening the juvenile justice system.
The grant is one of several new funding commitments for JDAI efforts across the country, including significant public dollars in Ohio and Indiana.
"We seek out programs that provide transformative services and treatments to youth and young adults who have experienced trauma," said Dinah Buechner-Vischer, president of the Lookout Foundation. "To leverage our impact, we take a systems approach and seek out catalysts that target root-causes and shift paradigms. JDAI is a strong fit with these criteria."
Nate Balis, director of the Annie E. Casey Foundation's Juvenile Justice Strategy Group, said philanthropic funding is a strong endorsement of the principles behind JDAI. "It acknowledges that we can systematically and safely reduce the overreliance on incarceration for young people," he said. "We know that local sites typically require outside assistance if they are to pursue detention reform successfully."
"Research has repeatedly shown that secure detention can be harmful for low-risk youth, increasing the chances that they will not finish high school and that they will end up in the adult justice system," said Massachusetts JDAI State Coordinator Lynsey Heffernan. "Over 75% of all youth who enter the U.S. juvenile justice system have already been exposed to trauma and even when all efforts are made to treat children well, locked facilities are not the environment in which children thrive."
The Lookout Foundation grant will help deliver JDAI's mission to decrease the length of stay in detention for low-risk youth and reduce the racial and ethnical disparities within the juvenile justice system. JDAI's work will expand at the county level across Massachusetts. Since counties in Massachusetts began adopting JDAI in 2006, they have experienced a 56% drop in detention admissions.
"The Lookout Foundation grant is part of a long-term strategy to safely reduce the use of incarcerated settings for children and assure that low-risk youth receive the necessary supports and services in their homes and communities," said Commissioner of the Department of Youth Services Peter Forbes.
The Ohio Department of Youth Services (DYS) recently announced $1.6 million in new competitive funding for Ohio counties to offer more diversion opportunities, better alternatives to detention and better conditions of confinement for those youth remaining in detention centers. Said Regina Lurry, DYS State JDAI Administrator: "When counties can fund a day/evening reporting center as a detention alternative, for example, the young people it serves can stay in school, continue working and receive monitoring during high-risk afternoon and evening hours." She added: "It helps judges strike the right balance in protecting the community, holding youth accountable and being rehabilitative."
The Indiana Department of Corrections awarded over $1.9 million in grant funding in fiscal year 2017 to support the implementation of JDAI and to foster detention alternative programs in 31 Indiana counties, including Cass Co. A Circuit Court judge in Cass County, Leo Burns, said the county is participating in JDAI to reduce the number of nonviolent children placed in secure detention while increasing options for young people in emergency situations.
This post is related to: