Patrick McCarthy Named President & CEO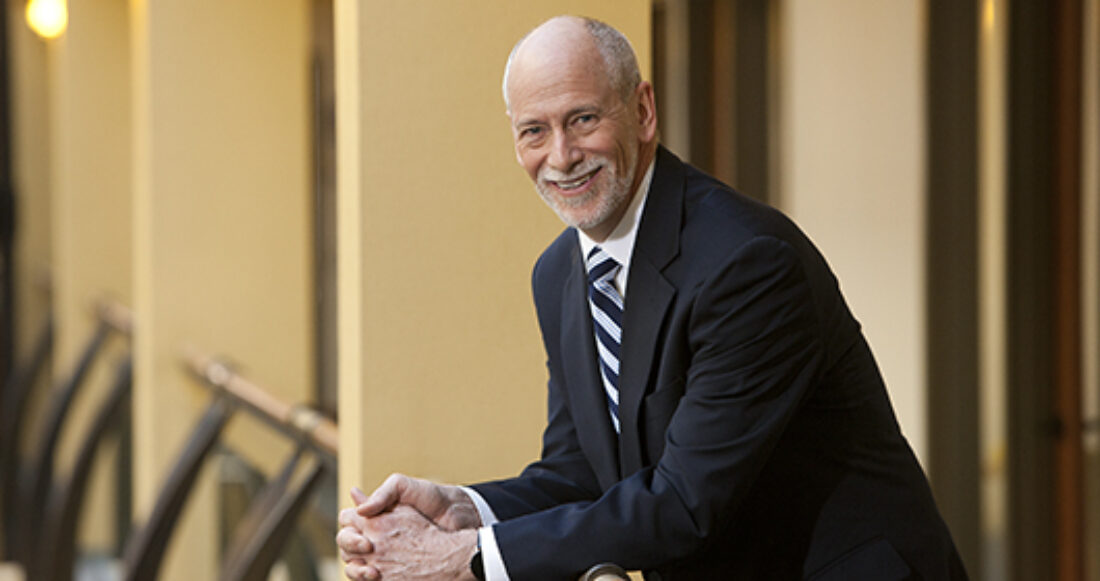 The Annie E. Casey Foundation Board of Trustees announced today that it has named Patrick T. McCarthy as president and chief executive officer, effective April 4, 2010. McCarthy is the senior vice president of the Casey Foundation, the nation's leading advocacy philanthropy for at-risk children and families. He succeeds Douglas W. Nelson, who announced his retirement last September after twenty years of leadership.
"Patrick McCarthy is a highly talented and proven leader who has dedicated his career to helping children and families through a myriad of professional and leadership roles over the past 30 years," said Michael L. Eskew, chair of the Foundation's Board of Trustees. "Our search process for Casey's next leader focused on a large pool of exceptional candidates who understood the core values of the Foundation and had a deep personal interest in and commitment to the Casey mission of improving opportunities and outcomes for disadvantaged children. As a Board, we were flattered by the quality and breadth of the interested candidates, and it was a privilege to be associated with such an exceptional pool of professionals."
"It was McCarthy's strong understanding and appreciation of best practices in children and family services; the need for reform in the major child- and family-serving systems (education, child welfare, juvenile justice); and the basic dynamics of positive neighborhood change, combined with McCarthy's ability to convey and exemplify Casey's ideas, experience, values and strategies to diverse audiences that made him our top choice to continue our mission of serving the nation's most disadvantaged children and families," said Eskew.
McCarthy joined the Casey Foundation in 1994 and has more than 25 years of experience in the field of children's well-being. In his current role as senior vice president, he has been responsible for aligning practice and system reform activities across the Foundation, as well as directing the oversight and integration of all direct services and strategic consulting. Prior to joining Casey, he was senior program officer at the Center for Assessment and Policy Development in Bala Cynwyd, Pa., where he worked with foundations, states and cities on system planning and development of governance strategies. From 1985 to 1992, McCarthy held positions of increasing responsibility at the Department of Services for Children, Youth, and their Families, State of Delaware, culminating in his appointment as director of the Division of Youth Rehabilitative Services. During his tenure in this position, he had oversight of a 225-person staff, as well as responsibility for the redesign of institutional treatment and creation of a range of alternatives to detention.
McCarthy began his career as a psychiatric social worker at the Camden County (New Jersey) Mental Health Center in the early 1970s. He has been an assistant professor at the University of Southern California Graduate School of Social Work and also a lecturer at Bryn Mawr College's Graduate School of Social Work and Social Research, where he earned his doctorate degree and wrote a dissertation on decision-making models in child welfare. McCarthy also holds a master's degree in social work from the University of Pennsylvania and a bachelor of arts degree in psychology from Manhattan College in New York City, where he was elected to Phi Beta Kappa.
"Patrick McCarthy is the right person to advance the Casey Foundation's mission in the years ahead," said outgoing CEO Doug Nelson. "He has the perfect balance of knowledge about our work, plus the ability to bring forward his own expertise, vision and ideas. Throughout the extensive interviewing process, his understanding of the Foundation's challenges, his managerial skills and a high-sense of good humor and grace shone through. I am confident that he will be an excellent personal guardian of Casey's assets and will be able to manage the endowment in a disciplined and creative manner."
"I am greatly honored by the Board of Trustees' confidence in me today," said McCarthy. "Doug Nelson has set the standard for Casey and Casey's work and it has been a privilege and a learning experience to work for him over the past 15 years. The Foundation is seen as one of the most thoughtful, informed, effective and innovative advocates for improved outcomes for disadvantaged kids. I believe this platform gives us immense potential to build on our strengths, while continuing to explore new opportunities. "
The firm of Isaacson Miller managed the search process for the new president and CEO, which included interviews with internal and external candidates, representing a wide spectrum of civic leaders and professionals from across the country.
The Casey Foundation is headquartered in Baltimore, Md. It has grown from a staff of 40 social workers and six grant making professionals in 1990 to a staff of more than 500, including regional service operations around the country with 300 direct service workers and staff, as well as 200 staff supporting the grant making work of the Foundation.
This post is related to: