Pilot Supports Postpartum Health in Black Moms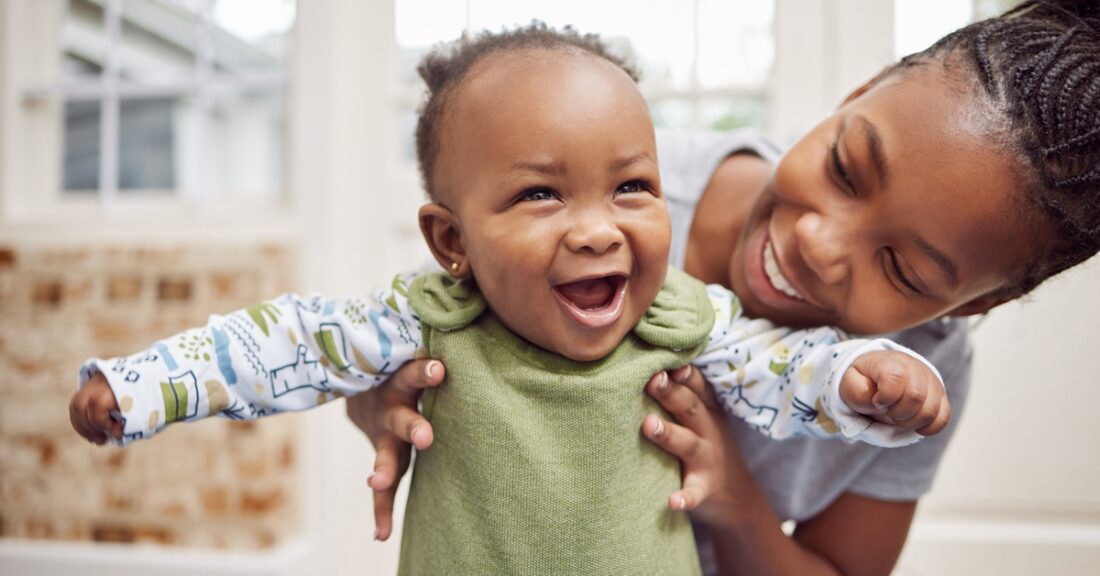 Mom's Heart Mat­ters — a mater­nal health pilot launch­ing at Lib­er­ty Region­al Med­ical Cen­ter in Hinesville, Geor­gia — aims to reduce the dis­pro­por­tion­ate­ly high rates of dis­ease and death among Black moth­ers with high blood pressure.
The ini­tia­tive receives fund­ing from Ameri­group and the Annie E. Casey Foun­da­tion and spans a host of part­ners: Geor­gia Fam­i­ly Con­nec­tion Part­ner­ship, Geor­gia OBG­YN Soci­ety, More­house School of Med­i­cine and Lib­er­ty Region­al, which is one of two hos­pi­tals in the state deliv­er­ing high-qual­i­ty obstet­ric care to rur­al com­mu­ni­ties. The Casey Foun­da­tion also is sup­port­ing an eval­u­a­tion of the ini­tia­tive by the More­house School of Medicine.
Build­ing a Safe­ty Net for New Moms
Car­dio­vas­cu­lar dis­ease is the lead­ing cause of death for women with­in one year of preg­nan­cy, accord­ing to the Geor­gia Mater­nal Mor­tal­i­ty Review Com­mit­tee.
Mom's Heart Mat­ters builds on the work of two Lib­er­ty Region­al nurs­es: Heather Daniels and Sandy Wells. The pro­gram seeks to build a safe­ty net for post­par­tum moms by con­nect­ing and coor­di­nat­ing care across a num­ber of areas, including:
car­dio­vas­cu­lar health
med­ica­tion management;
men­tal health;
sub­stance use;
breast­feed­ing; and
repro­duc­tive health.
Meet­ing Black Moth­ers Where They Are
Black moth­ers often have ​"respon­si­bil­i­ties relat­ed to work, school or their chil­dren that can make sched­ul­ing a vis­it to a doctor's office dif­fi­cult," says Kristi­na Sales, a pro­gram assis­tant with the Casey Foundation's Atlanta Civic Site.
The pilot's key tool — the GoMo Health Per­son­al Concierge — is designed to inten­tion­al­ly side­step some of these com­mon bar­ri­ers to care.
The GoMo Health Per­son­al Concierge enables new moth­ers to check their blood pres­sure reg­u­lar­ly, regard­less of their phys­i­cal loca­tion, using a Blue­tooth-enabled device that is mon­i­tored by med­ical professionals.
As part of the pilot, moth­ers can also access a health improve­ment pro­gram that pro­motes heart healthy liv­ing and offers screen­ing, edu­ca­tion and care coor­di­na­tion with a car­di­ol­o­gist for up to a year after delivery.
A Bet­ter, Clear­er Pic­ture of Black Mater­nal Health
On the flip side: Clin­i­cians learn about their patient's chang­ing health sta­tus in real time, which informs diag­noses and inter­ven­tions. The GoMo Health Per­son­al Concierge plat­form helps to cre­ate this com­pre­hen­sive and con­tin­u­ous look at mater­nal health by:
engag­ing with patients dur­ing the post­par­tum period;
mon­i­tor­ing blood pres­sure for high-risk women; and
pro­vid­ing all moth­ers with evi­dence-based sup­port ground­ed in behav­ioral sci­ence principles.
The goal? ​"Time­ly triage and a decrease in inap­pro­pri­ate emer­gency room vis­its or hos­pi­tal read­mis­sion," says Dr. Keisha R. Call­ins, the initiative's clin­i­cal advisor.
A small group of new moth­ers are cur­rent­ly enrolled in the pilot and, if proven effec­tive, par­tic­i­pant num­bers will grow.
"Any moth­er lost is one too many," says Call­ins of the pilot's poten­tial impact. ​"Mom's Heart Mat­ters gives us an oppor­tu­ni­ty to save lives."
Learn about efforts to low­er the Black infant mor­tal­i­ty rate in Baltimore
This post is related to: