Initiative's Work in Baltimore Neighborhood Leads to Drop in Infant Mortality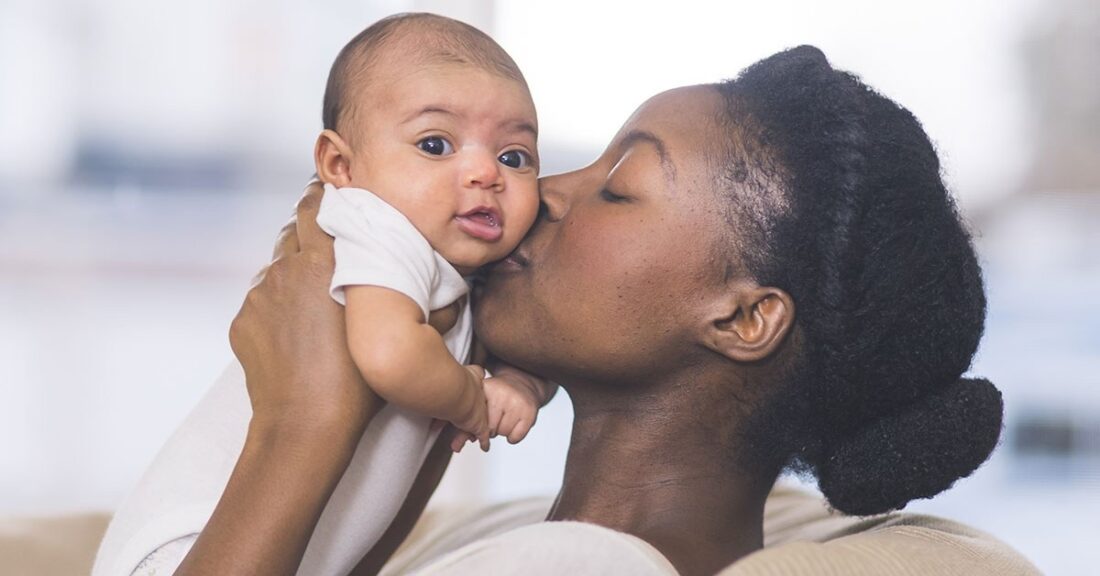 Baltimore's Upton/Druid Heights neighborhood saw a marked decline in infant mortality over 10 years, the result of a multipartner city initiative to keep babies and their parents safe and healthy.
The decline in infant mortality in the neighborhood mirrors that of a drop seen across Baltimore following the 2009 launch of B'more for Healthy Babies — a collaborative effort led by the city's health department, the Family League of Baltimore and HealthCare Access Maryland that includes more than 150 public and private partners that have worked to drive down infant deaths and teen births in Baltimore following years of poor outcomes and staggering racial disparities.
Upton/Druid Heights — a largely Black community that has faced numerous challenges because of the legacy of discriminatory policies and disinvestment — had one of the highest rates of infant death in Baltimore (15 deaths per 1,000 births from 2005–2009). After 10 years of sustained investment in the community, the infant mortality rate dropped by 75% to 3.8 deaths per 1,000 births from 2014-2018. The rate in Upton/Druid Heights is now lower than the national rate (5.6 per 1,000 in 2019) and the State of Maryland's (5.9 per 1,000 in 2019) and is comparable to Baltimore communities that are wealthier and less negatively affected by the factors that drive poor health outcomes.
"These results showcase how public and private entities can effectively work together to create positive outcomes for families and children," says Gena O'Keefe, a senior associate with the Annie E. Casey Foundation, which funds the initiative along with numerous other public and private partners, including long-time supporter CareFirst BlueCross BlueShield. "We invite other communities to learn more about the success of this vital work and hope they view it as a model to inform their programs."
B'more for Healthy Babies' interventions and strategies have included:
Creating closer partnerships between clinics, hospitals and community organizations that have led to greater access to health care for pregnant mothers and babies through their first 18 months. This includes building a centralized intake system that connects young mothers to various service providers.
Launching public education campaigns, including those related to safe sleep for babies (advising parents that infants should sleep alone and on their backs in a clean, cleared out crib) and those for young fathers that focus on how they can support infant health along with mothers.
Performing home visits to pregnant mothers to check on their well-being.
Hosting support groups for mothers — which include many who are between the ages of 14-24 — to talk about their challenges and receive guidance about prenatal care and postpartum support. During the COVID-19 pandemic, many of these meetings moved online.
"Our celebration of the record low Black infant mortality rate in Upton/Druid Heights is a testament to the power of collaboration and sustained community investment," says Dr. Letitia Dzirasa, Baltimore's health commissioner. "B'more for Healthy Babies reminds us that public health interventions work, and they can improve health outcomes for all of our communities."
Partnerships, Funders are Key to Improving Outcomes
In Upton/Druid Heights, Stacey Stephens, director of B'More for Healthy Babies at Promise Heights, says the close partnerships between numerous organizations, community residents, faith-based groups and public entities are driving the improved results in the neighborhood. This includes collaborations with organizations and businesses that do not offer health-care services — such as schools, barbershops, libraries and housing complexes that share educational information about the initiative's services and about infant and parent health in general.
Funders are also important, Stephens says. Using a collective impact approach, funders have shown trust in the initiative's leaders and allowed them to try new, innovative approaches — including those that go beyond health care and assist mothers with their career, educational and life goals. "Committed and flexible funders have been important," Stephens says. "Moving forward, we know we must continue finding funders and partners with the same level of passion and commitment. We hope our results are noticed by others who can provide support."
Watch a webinar about efforts in three cities to drive down infant mortality
This post is related to: