Prioritizing Housing Security for Young People and Families During the Pandemic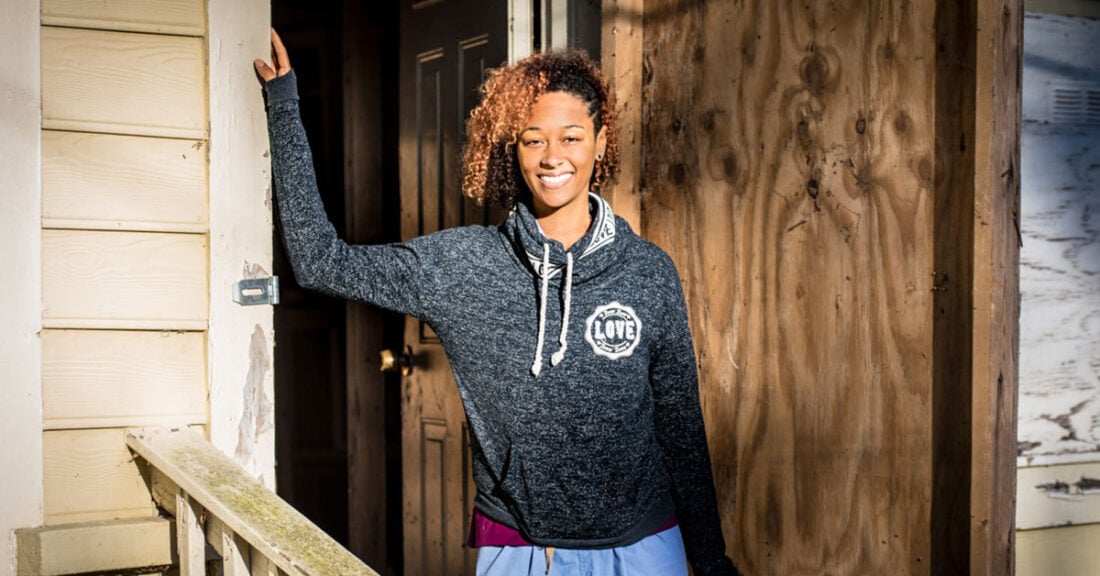 Even before the COVID-19 pandemic, millions of Americans — disproportionately Black and Latino young people and families — were facing housing insecurity, including severe cost burdens, evictions, foreclosures and homelessness.
As the nation grapples with the outbreak, which has only exacerbated these issues and underlying inequities, the Annie E. Casey Foundation has expanded its housing-focused investments.
Casey plans to leverage its knowledge, resources and relationships — built over decades — to support national and local partnerships aimed at improving housing security and stability. This work will include:
preserving and expanding affordable housing;
promoting new sources of financing for both affordable housing and educational, health and other supports for families
"We are adapting and expanding our strategies and are partnering with other stakeholders — including those in the public, private and nonprofit sectors, along with communities — to improve housing stability for those most vulnerable to homelessness and other issues," says Charles Rutheiser, a Casey senior associate who manages the Foundation's national housing portfolio.
Why housing is vital to young people, families and communities
Housing is much more than a roof over one's head. A place to call home is a basic human need — one of safety, stability, support and belonging. Stable housing roots children, young people and families in communities, enabling them to access opportunities that are necessary for them to thrive and build a bright future.
Research shows that stable housing leads to:
increased educational achievement and improved health outcomes;
greater family stability, with stronger bonds between children and parents;
improved access to jobs as well as resources and amenities, including public benefits programs; and
stronger communities, as young people and families build greater ties to neighbors and the places they live.
By contrast, housing instability makes it difficult for young people and others to finish school or gain work experience that leads to a career and greater economic stability. It also cases trauma for youth and adults that can lead to myriad challenges, including struggles with mental health and overall well-being. Additionally, housing instability undermines communities, as the people involved are unable to build strong ties to the places they live.
Housing challenges and characteristics
Each year in the United States, millions of young people and families face housing insecurity, including homeless — and the COVID-19 pandemic has only exacerbated this crisis. Among young adults, some groups run a greater risk of experience housing instability, such as: youth of color; people without a high school diploma, people from low-income backgrounds; and lesbian, gay, bisexual, transgender or questioning youth. In addition, about 1.1 million kids of young parents experienced homelessness in 2017.
The causes of housing instability
Factors that have fueled housing instability in recent years include:
Rising housing costs. The foreclosure crisis and Great Recession of the late 2000s pushed millions of people — especially people of color — out of homeownership. In response, many former homeowners turned to renting, which has driven up rental costs over the last several years. At the same time, middle- and upper-income earners have continued to gentrify formerly low-income communities of color — especially on the West and East Coasts — and housing costs in these areas have risen as a result.
The absence of affordable options. Local, state and federal governments have taken too few steps to preserve or create affordable housing. Consequently, residents who earn low wages are often stuck with housing options that are undesirable in terms of their location, quality or both.
Insufficient protections against evictions and foreclosures. Renters and homeowners often lack the means of protecting themselves from displacement due to evictions and foreclosures. This issue is most intense in the South, where mid-sized cities with populations that are at least 30% Black tend to see higher rates of evictions — especially among mothers, domestic violence victims and women of color who earn lower wages.
The economic effects of the pandemic. The COVID-19 pandemic has put millions of households at risk of eviction or foreclosure, especially as federal relief programs end and stays on evictions spurred by the pandemic expire. This risk has wide-ranging implications and could even impact voter turnout for the November presidential election, since relocating residents may need to scramble to re-register and find polling locations.
"The nation must grapple with its housing crisis, especially with so many millions of Americans facing heightened risks," says Amoretta Morris, director of National Community Strategies for the Casey Foundation. "We hope that more governments, funders and community organizations join the push to address housing instability, particularly for young people and their families in greatest distress."
Learn about a tool kit with strategies for preserving affordable housing
This post is related to: