Results-Based Leadership Program Reports Improvements in Children's Health Services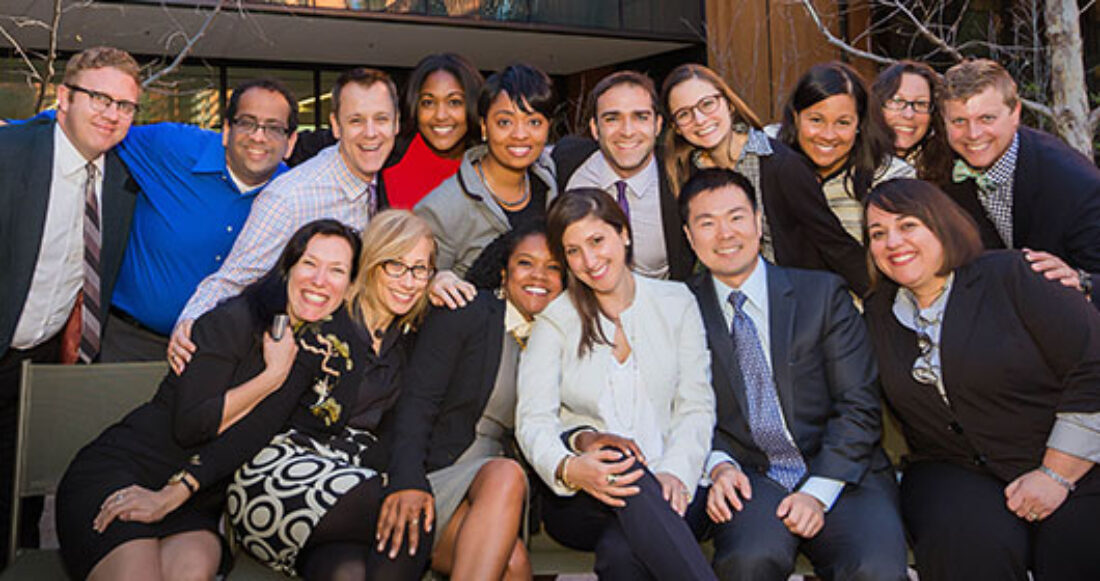 The first cohort of the Children's Health Leadership Network program has concluded with improvements for children's health across the 14 states of its participants, from greater access to child health insurance coverage and health and wellness services to expanded health-related treatment and programs.
The network, launched in 2015 by the Casey Foundation, the David and Lucile Packard Foundation and The Atlantic Philanthropies, grew out of concerns about public coverage options for children and their families. To keep the interests of children and families front and center in a changing health policy environment, the network is empowering a collective of leaders and honing their expertise in health policy, advocacy and leadership. By 2025, these partners hope to have nearly 100 members of the network serving in leadership capacities serving children throughout the country.
"All together, the advocates helped hundreds of thousands of children gain access to health insurance, securing millions of dollars funding for mental health services, screenings and substance abuse treatment," said Ashley B. Stewart, a senior associate at the Foundation who led implementation of the program. "Intentionally mentored, supported and networked, these leaders will become the next generation of powerful advocacy voices for children's health."
SEE INFOGRAPHIC OF CHILDREN'S HEALTH LEADERSHIP NETWORK RESULTS
This cohort had to be particularly nimble given the results of the 2016 election, which occurred midway through the 16-month results-based leadership program. Many participants shifted their individual goals given new federal proposals to repeal and replace the Affordable Care Act and worked to understand and educate policymakers on ways those proposals might affect their states.
Here are just a few of the ways that the policy and advocacy efforts of network leaders made improvements for children and families in their states during the program:
300,000 low-income adults in Arkansas will keep medical coverage as a result of Medicaid expansion.
Virginia dedicated $32 million in new state funding to behavioral health and substance abuse treatment, which will directly serve at least 16,000 children and adults.
New requirements mean 500,000 children in Illinois annually receive developmental and social-emotional screenings as part of their school health examination.
Participant Benjamin Rubin, senior associate in neurodevelopment and health at Children Now in Oakland, California, said the program influenced his approach to his work around childhood adversity. "The results-based framework made it clear that to achieve system-level change or state policy wins, my partners and I need to develop a culture of accountability and alignment. We need a shared understanding of the population we're trying to help, the factors that impact them and how we'll track and measure success," he said. "Personally, I realize I need to be bolder, claim my authority and speak up to make a difference."
Applications for the next cohort of CHLN fellows will be available in 2018.
The following are the 16 participants from the first cohort:
Kathryn Audette, director of state government relations, Boston Children's Hospital
Shana Bartley, policy and program manager, DC Action for Children
Suzanne Brundage, senior health policy analyst, United Hospital Fund (New York)
Erika Fricke, health policy director, Allies for Children (Pennsylvania)
Joe Fu, senior director for health, First Things First (Arizona)
Pradeep Gidwani, medical director, American Academy of Pediatrics (California)
James Goddard, director of economic justice and health care access programs, Nebraska Appleseed
Danielle Kilchenstein, program director, United Way of California
Marquita Little, director of health policy, Arkansas Advocates for Children and Families
Marisol Ortiz, Care for Kids program manager, Primary Care Coalition of Montgomery County, Inc. (Maryland)
Benjamin Rubin, senior associate for neurodevelopment and health, Children Now (California)
Erica Fener Sitkoff, policy and outreach director, Voices for Georgia's Children
Trevor Storrs, executive director, Alaska Children's Trust
Massey Whorley, senior policy advisor, Office of the Virginia Governor
Ciara Zachary, health policy analyst, North Carolina Justice Center
Amy Zimmerman, director of the Chicago Medical-Legal Partnership for Children, Legal Council for Health Justice
Learn more about the Foundation's approach to results-based leadership development.
This post is related to: